End of the campervan trip and back to the little car.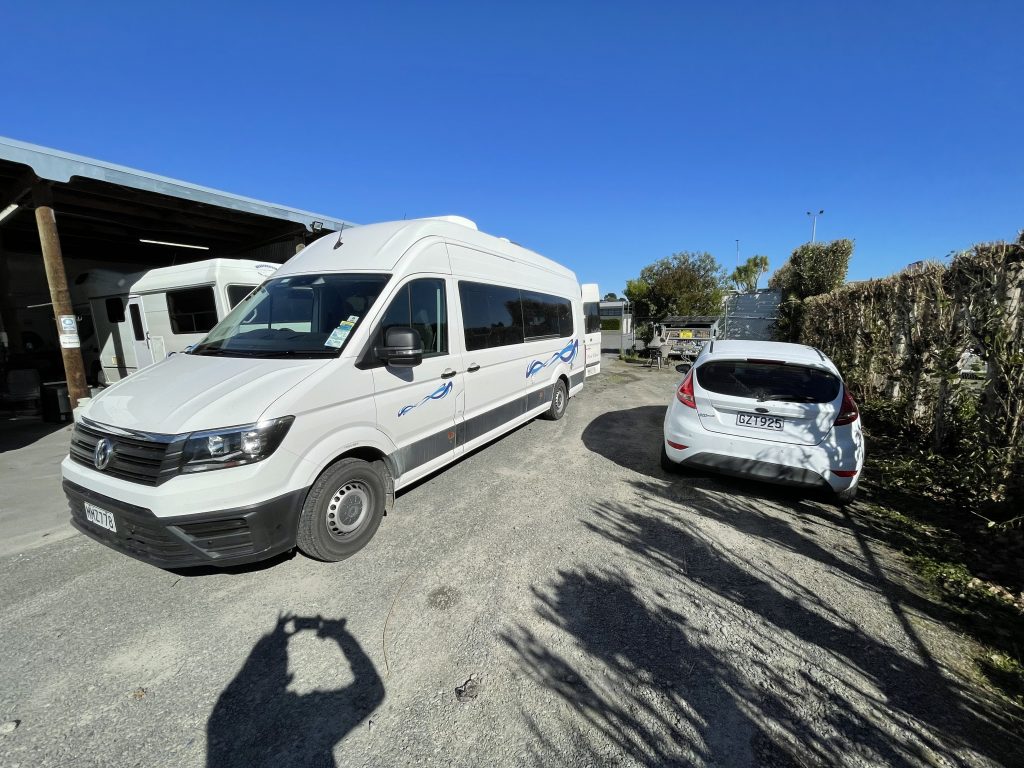 Then SH1 to Kaikoura. Not the most exciting trip but found time for cake.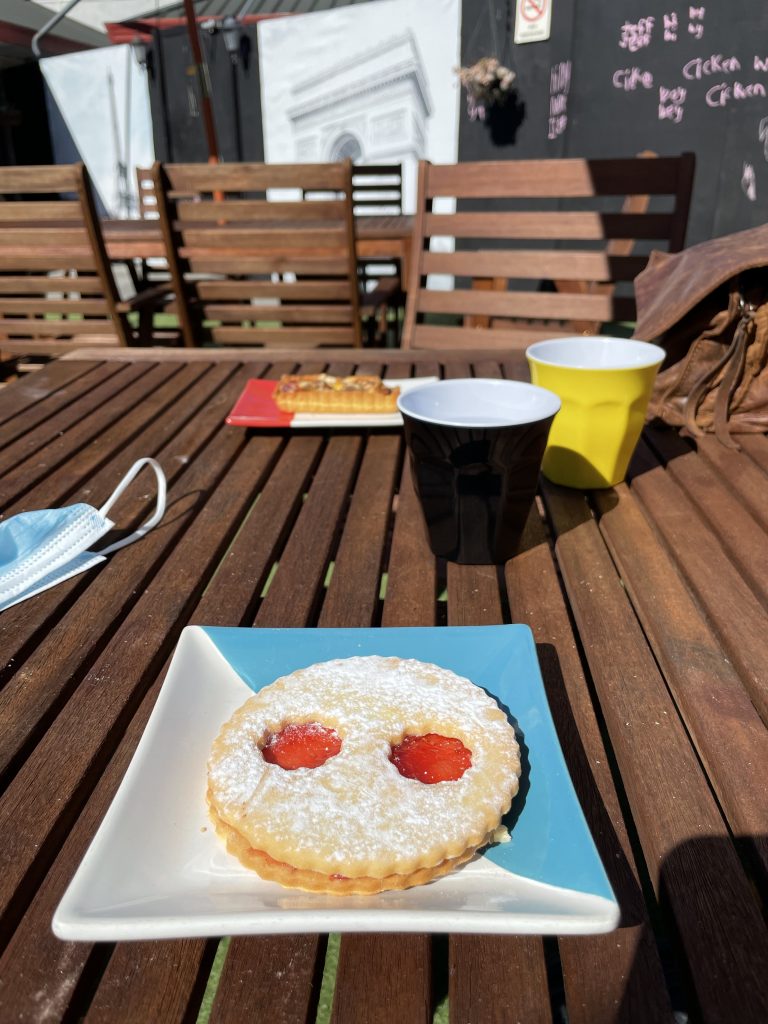 Kaikoura was hot and sunny and we sat in the sun drinking, not the best idea. Nice waterfront hotel.
Booked into Picton Top Ten for tomorrow, then the ferry first thing.