Today I heard from Janne Ritskes that Tabitha Cambodia is closing down. Janne says the reasons are:
"Covid has had a significant impact on Cambodia and on our projects as it has worldwide. The level of donations to Tabitha Cambodia have fallen significantly over the last two and a half years. Many staff have had to find additional income sources to support their own families. Government restrictions on the movement of people around the country has impacted the number of new families joining the savings program and existing families in the program are now well established. House building has been severely limited, and our silk products/ cottage industry has all but decimated, overall, Tabitha Cambodia staff numbers have reduced. The senior staff of Tabitha have been with us for more than 20 years and they are reaching an age where many will retire over the next two years."
It is a reminder that everything changes eventually. Hania and I were supporters from nearly the beginning, elsewhere on the blog you can read about our first trip in 1999. By 2008 we had left teaching and the opportunity to organise trips. In 2010 we moved to Australia for a few years and I closed the website http://tabithanz.com although you can find it on the Wayback machine.
http://web.archive.org/web/20080214102834/http://www.tabithanz.com/
This is by way of remembering the journey we partly shared with Janne, Heng, A Von, Serei and many others down the years.
1999 Our first trip to Cambodia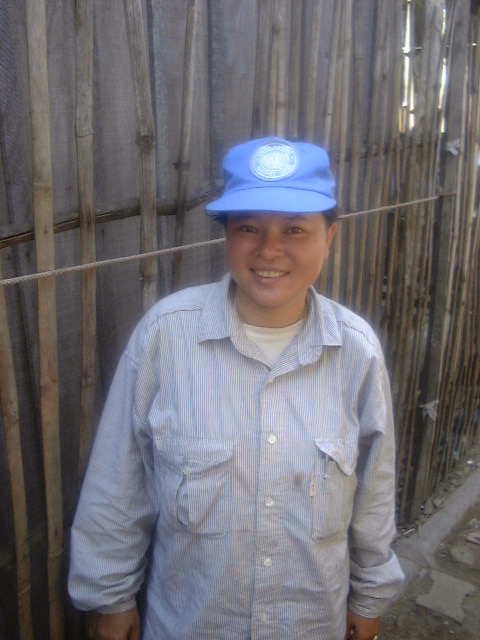 You can read a fuller account here: https://jonesnz.com/index.php/2020/04/01/cambodia-1999/.
A group of teachers from United World College, Singapore. Tabitha was building houses of wood at that time, it later became too expensive. Janne forbade us to go out into Pnohm Penh during the night and it was largely deserted by day.
We built within the suburbs of PP and nearby in the country.
We visited Angkor Wat and there were very few tourists at that time.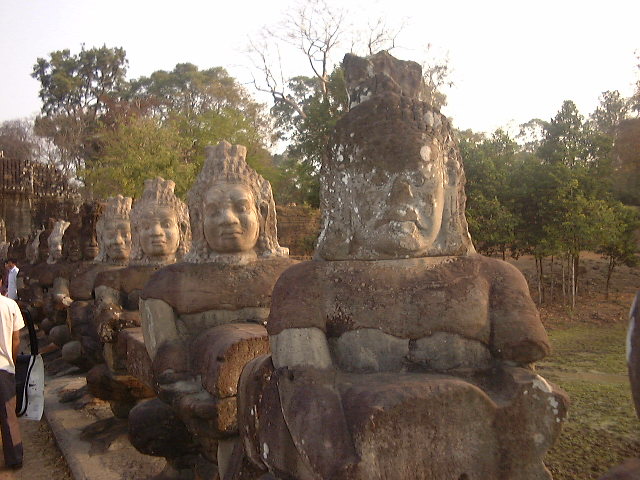 2000 with teachers from UWCSEA
We were still building with wood, in Siem Reap and out on the road to the lake.
One of the houses was for a family of 7 women (3 generations) who had been living in a tiny kiosk over a storm drain.
In other places Tabitha were replacing huts made from coconut and sticks with wooden houses on concrete pilings (as the land flooded every year).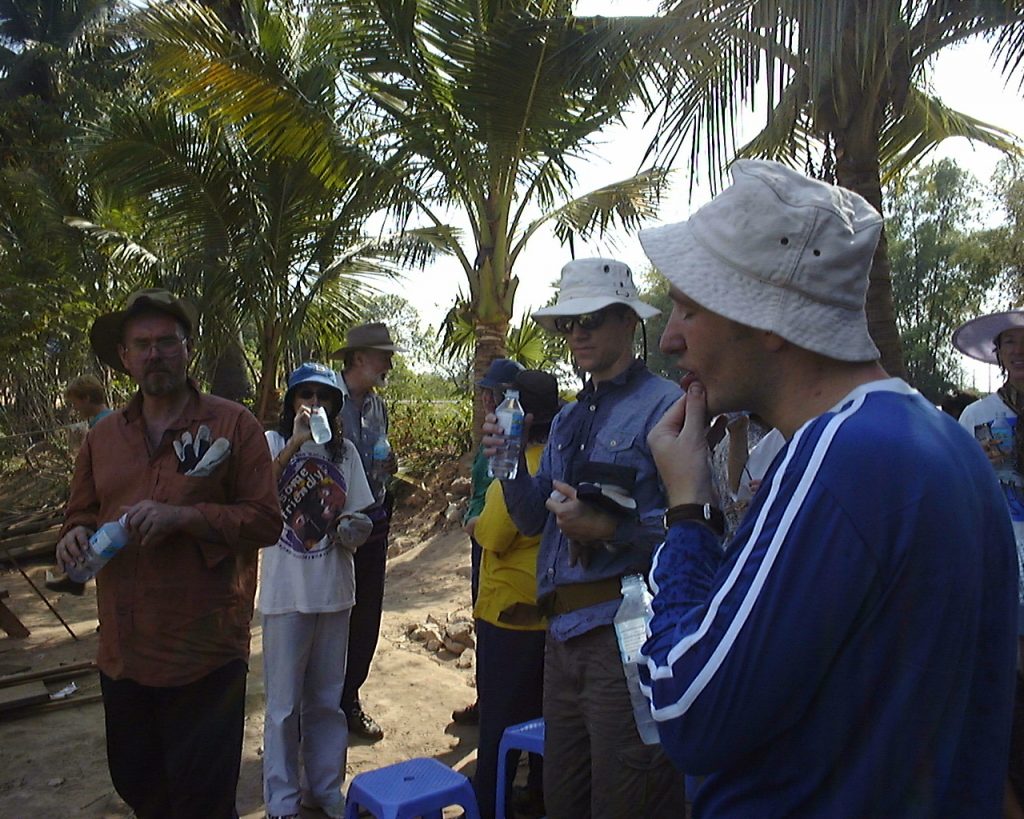 More helpers and volunteers. Sisowath Quay deserted as you can see.
2001 UWCSEA again
AS I remember this was the first year we went out of the larger toens into Neak Leung on the Mekong River where the ferry crosses the main road to Vietnam.
Again the capital was largely deserted.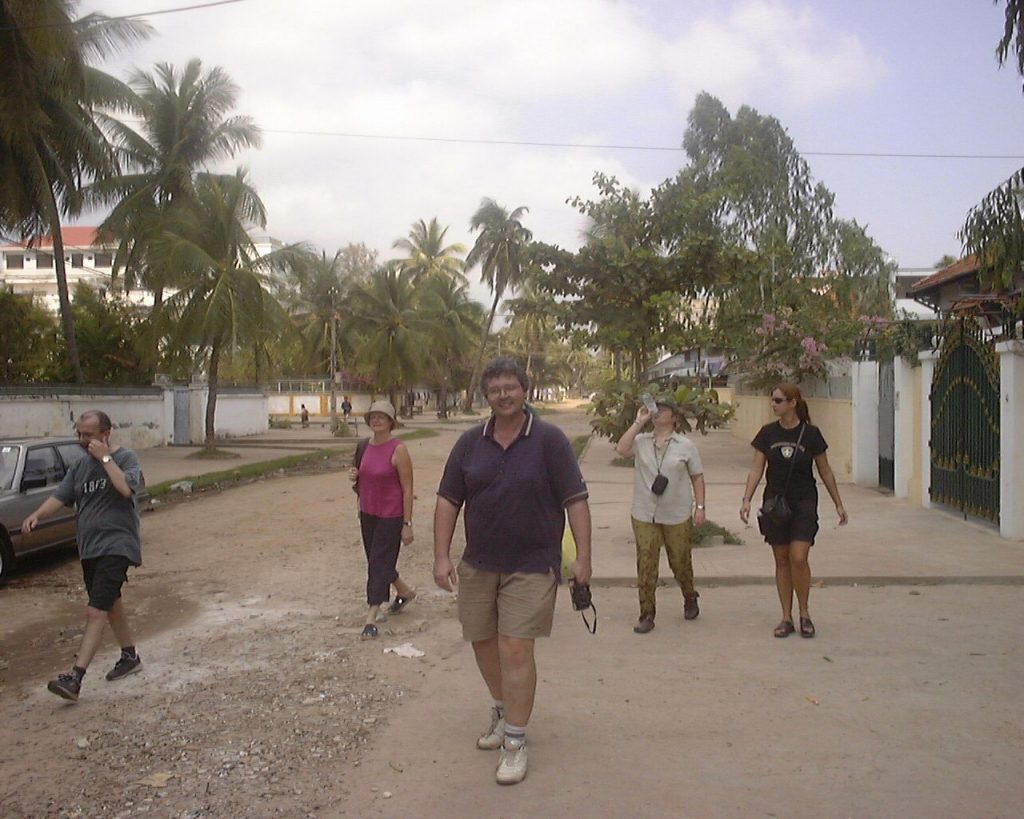 We ate some odd things on that trip. The hotel doubled as something else judging by the HIV posters on the wall of our room and the condoms in the drawers. Heng is in the middle of the second row I think.
2002 Last trip with UWCSEA
Hania and I were headed out to NZ in the summer/winter so this would be our last house-building trip with Tabitha, or so we thought at the time.
Instead of the usual Angkor Wat visit, we stayed around PP and took a day trip out to Udong. It was a good chance to see something of the country.
Some life seeps back to the capital. As I recall we built 6 houses on that trip, mostly in the same small village which had a large central fish pond. At this time Tabitha was building with matting type walls rather than wood.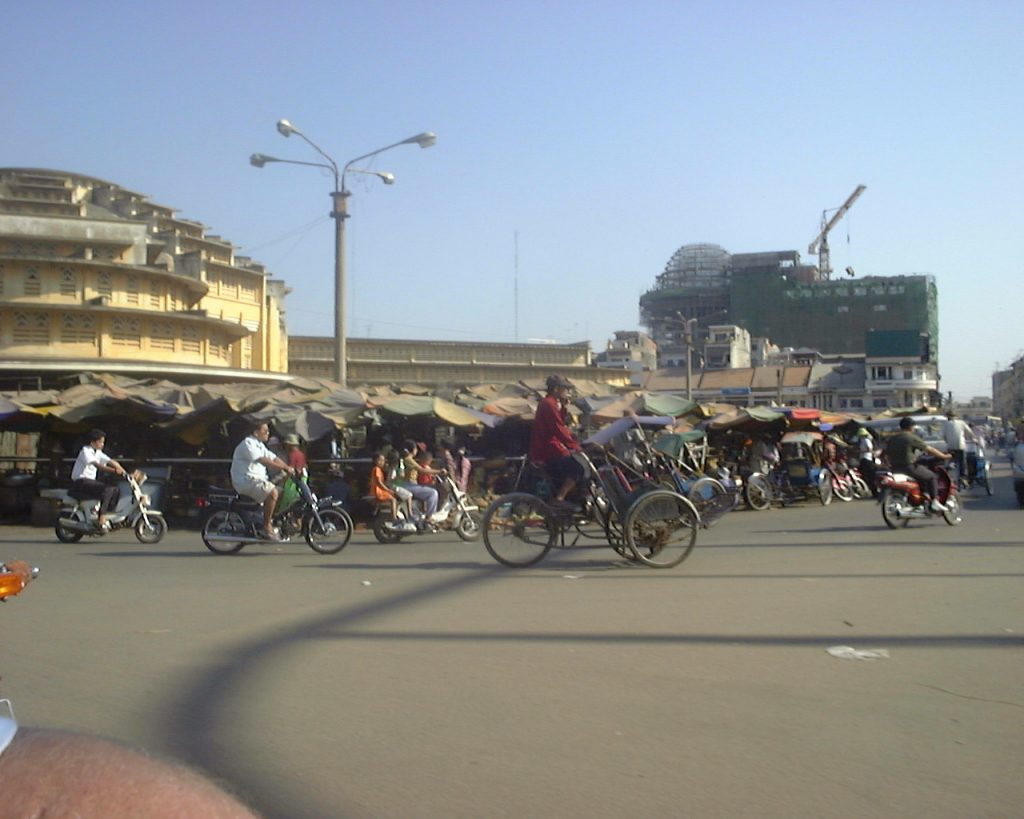 2005 with Staff and Students of AIC
By 2005 I had already moved on to Te Wananga o Aotearoa as their eLearning Manager but I still kept touch with my former students at Auckland International College. I had introduced them (the local and global service group – LGA) via Janne Ritskes' video and they were keen to help. Subsequently Maggie Hannan took over the leadership and organised the trip which I also went on.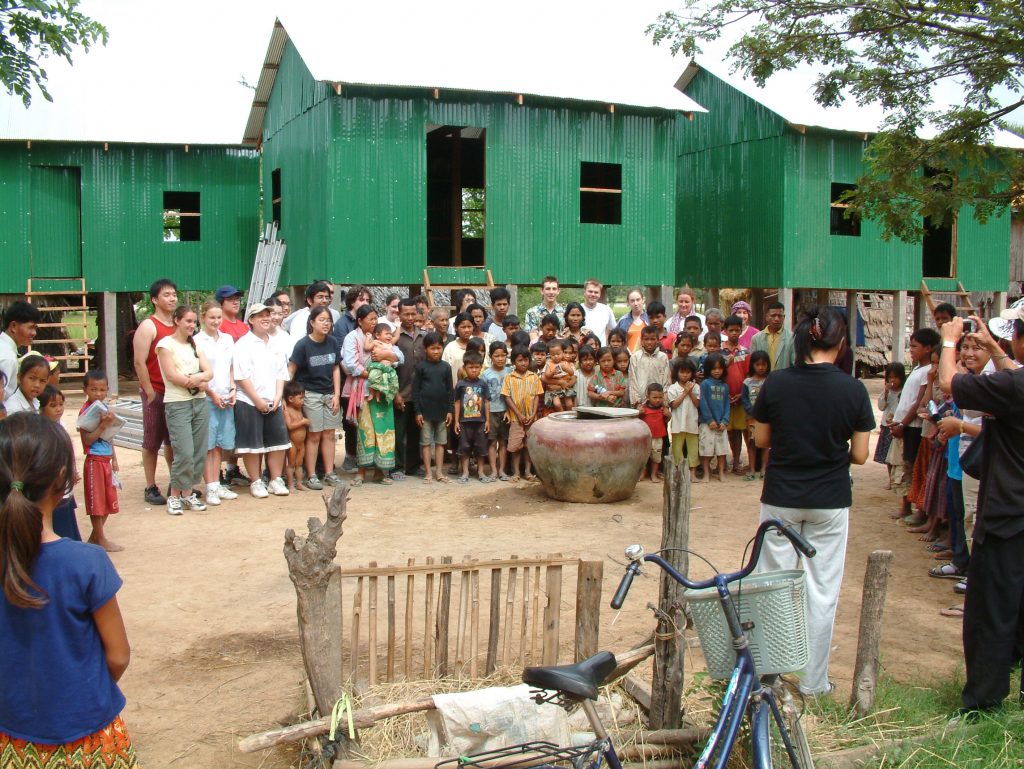 Tabitha were now building with corrugated iron, houses went up quickly. We were deep in the countryside in December so everything was pretty lush.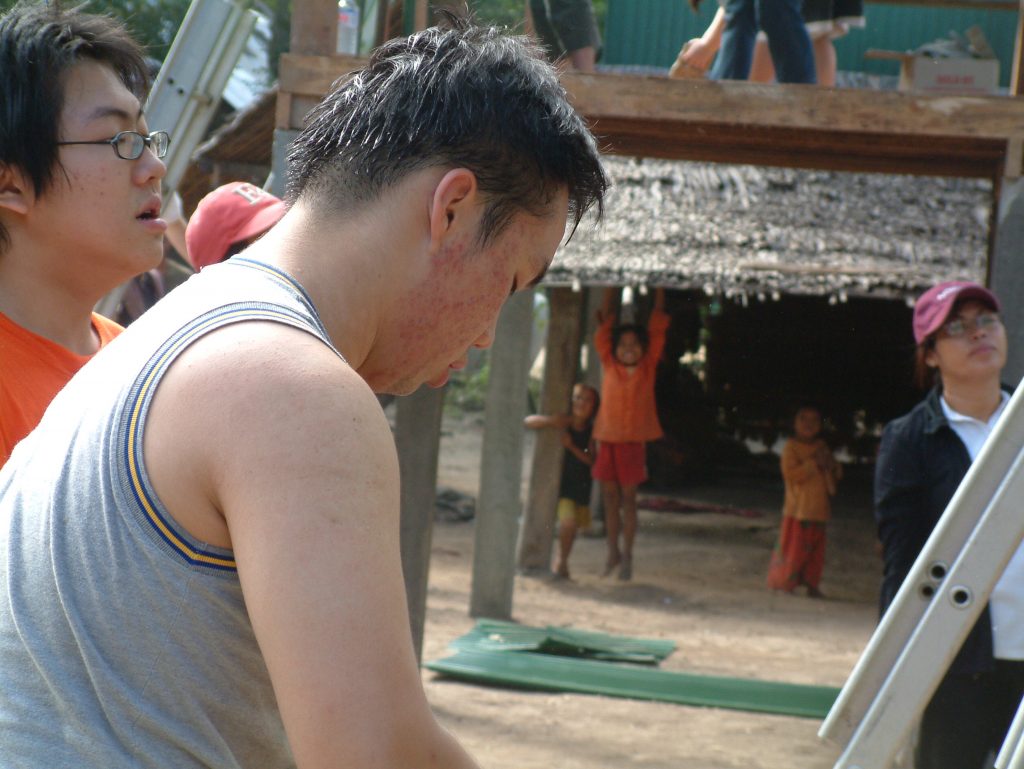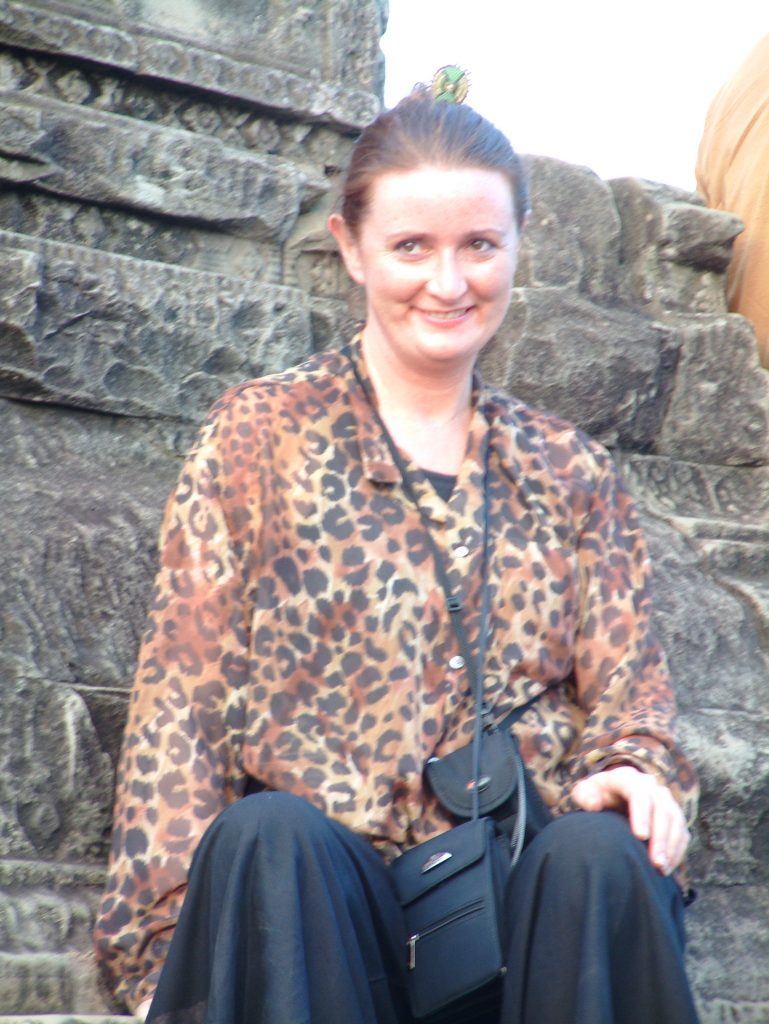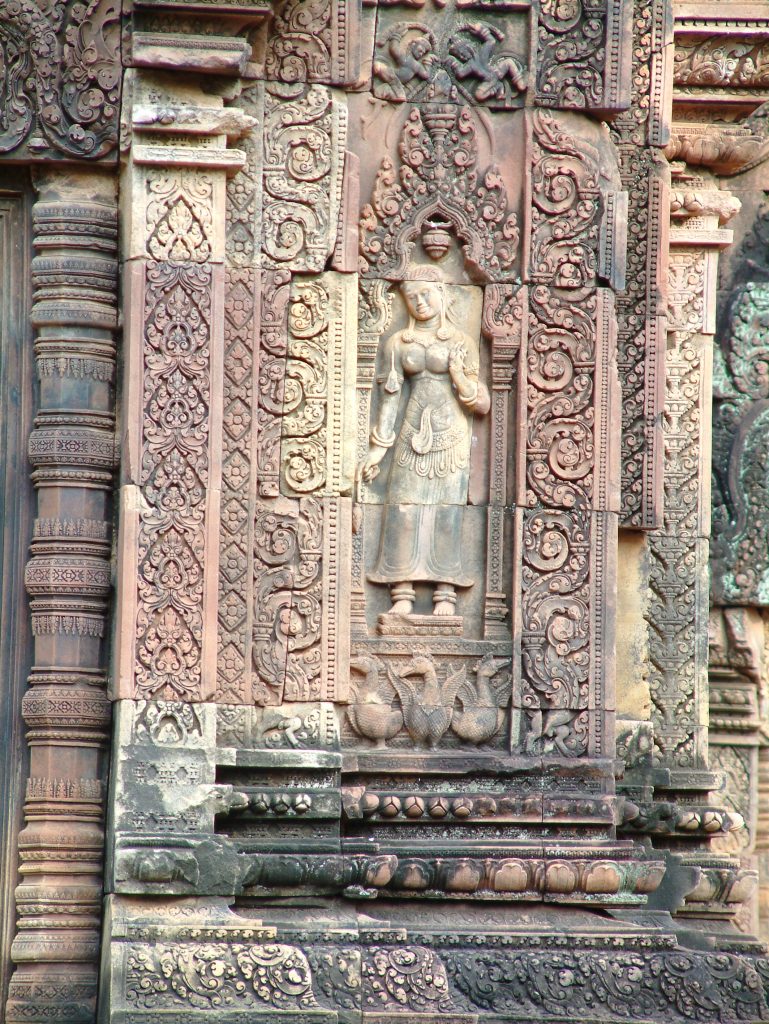 2007 Staff from Dulwich College
Hania and I were in Beijing 2006-2008. It was a great time for us, fabulous people in the country, the city, the school, great students. A lot of friendly young people who were about the same age as our own children. So many memories. The highlight must be the Trans Siberian railroad, but I digress and will save that for another time.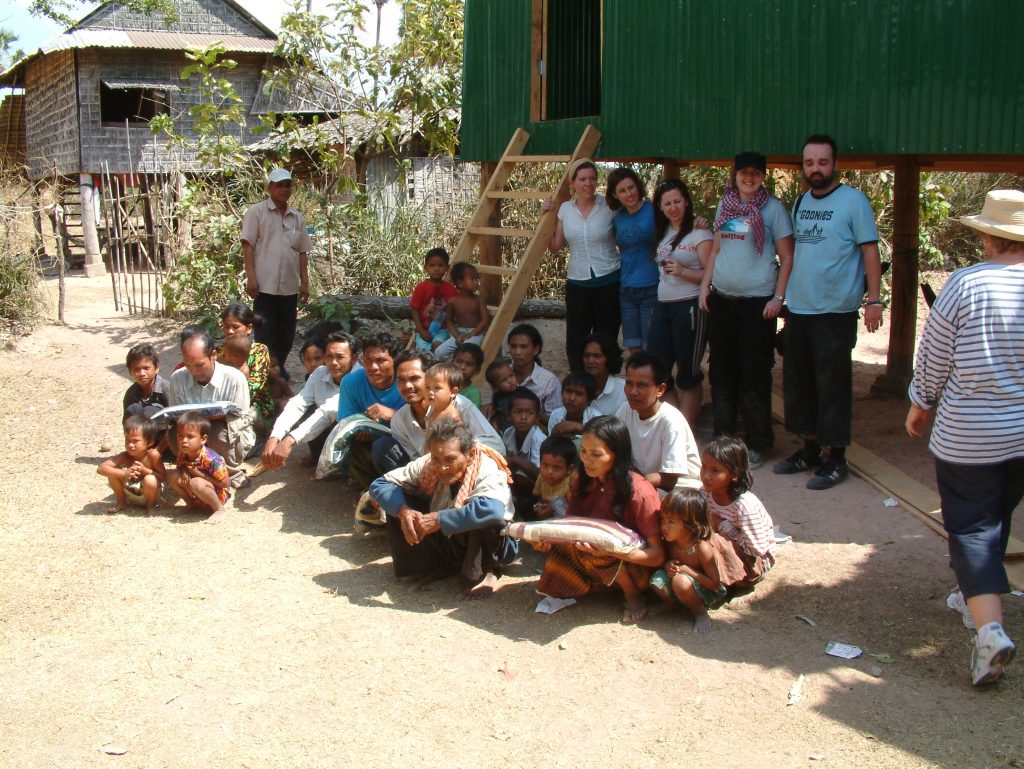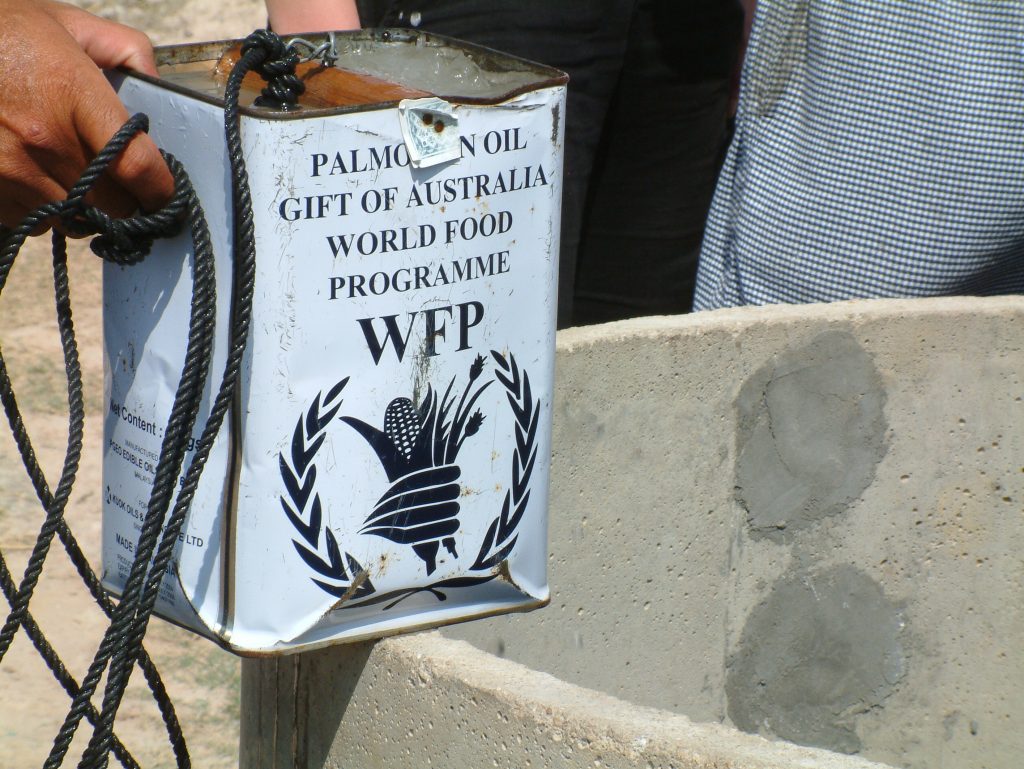 2007 November, last trip with staff and students of Dulwich College Beijing.
This last time we went out to Parrot's Beak, an enclave of Cambodia that sticks out into Vietnam on three sides. Not a great place to be when the US was visiting death from everywhere back in the 70's.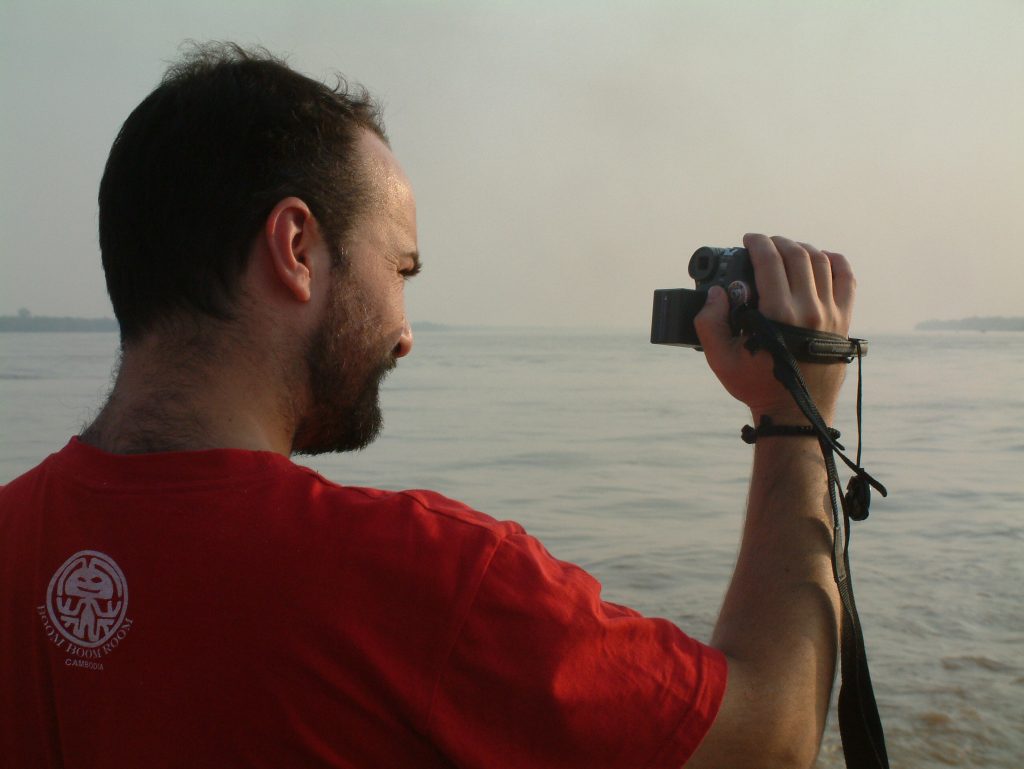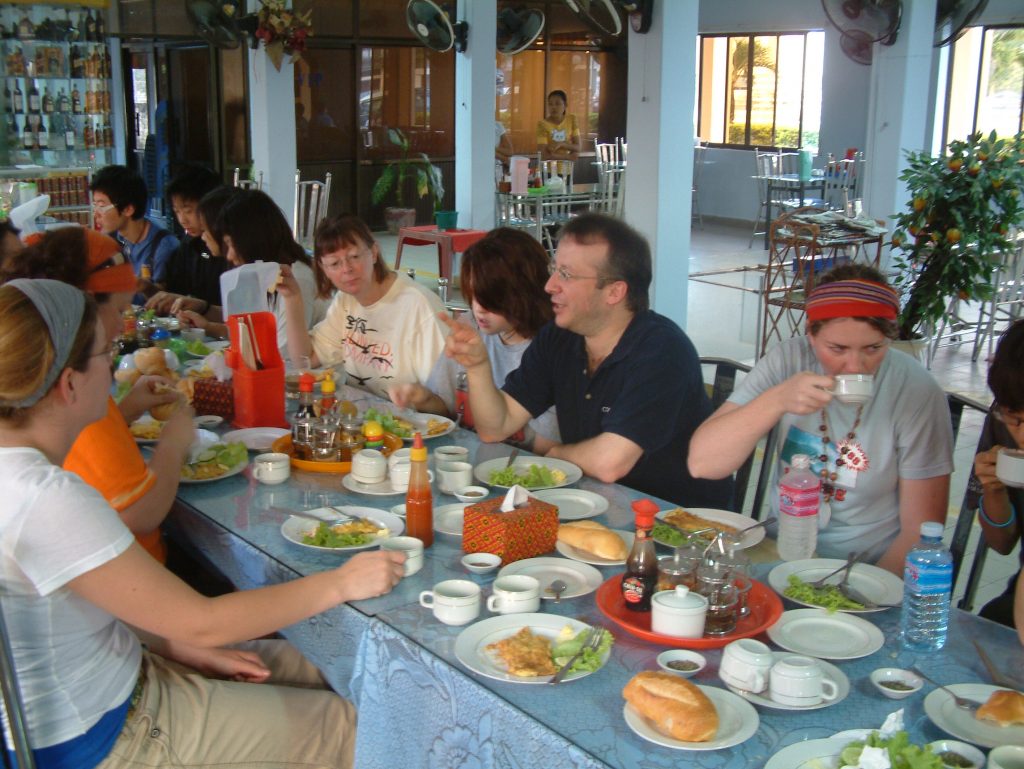 I wish Janne and all the Tabitha staff the very best in their next venture.