Up at 5:45 for the Wellington ferry. Straight into the cabin and slept another 2 1/2 hours.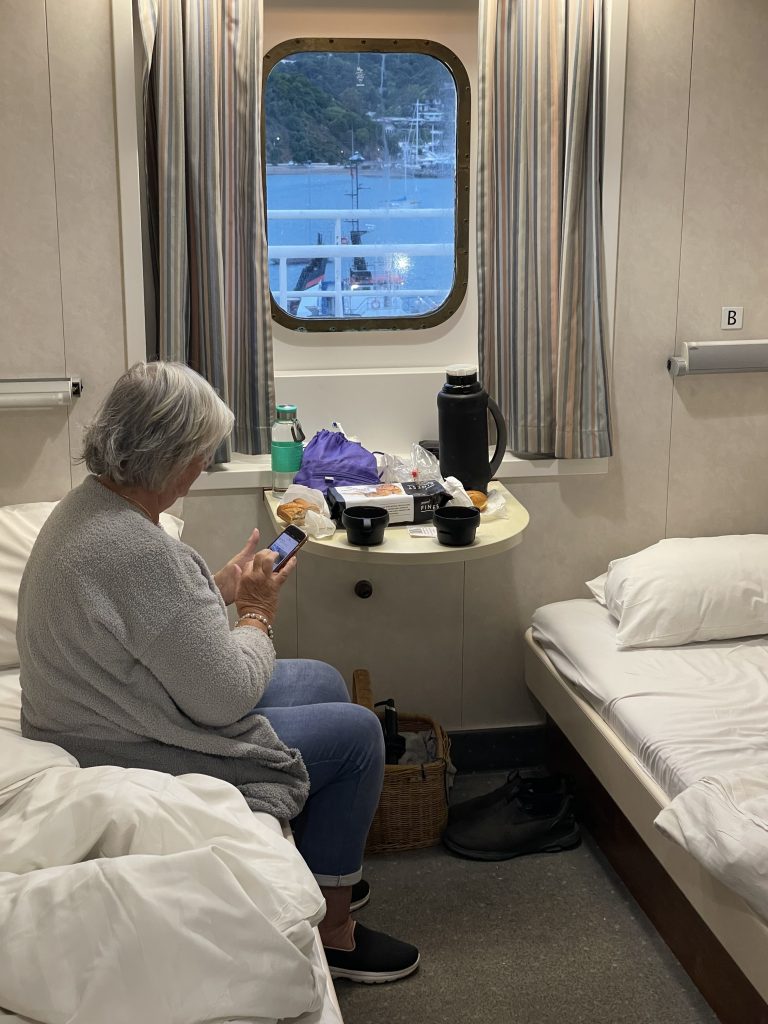 Hania had a lunchtime appointment so I had a KFC probably the last for a decade. Honestly I couldn't find anything else in downtown Upper Hutt.
Over the Rimataka's to Martinborough without incident unless you count the usual hysteria from my companion who really, really doesn't like narrow, winding, steep roads.
We booked for two nights at the Martinborough Hotel and in the afternoon we both had huge hot baths.
We ate at Tonic Bistro, good food and wine and vegetarian. A variety of smallish dishes, very well presented.