Long trip of 17 hours went by rather nicely after all and we both got a decent sleep too. One piece of luggage never arrived but they found it stuck in a chute somewhere eventually. Other than that JFK was efficient and the yellow cab driver helpful.
We recovered pretty quickly and on the Saturday (arrived Thursday evening) went to Central Park for a walk in the sunshine.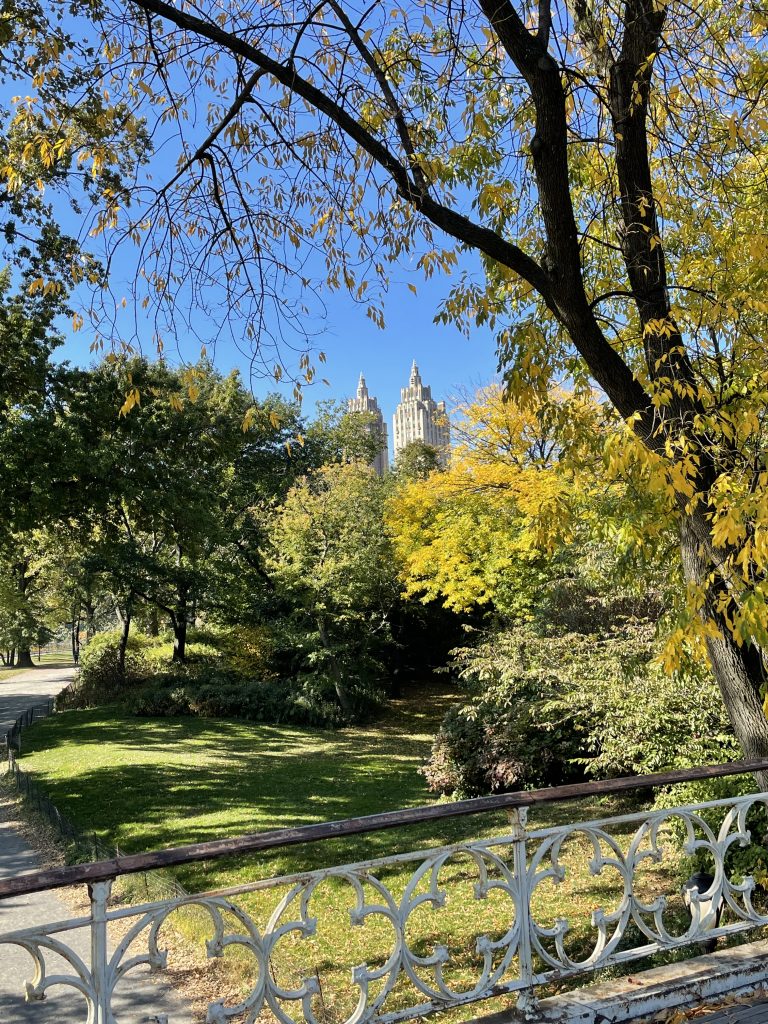 I ran after some pigeons to get this photo: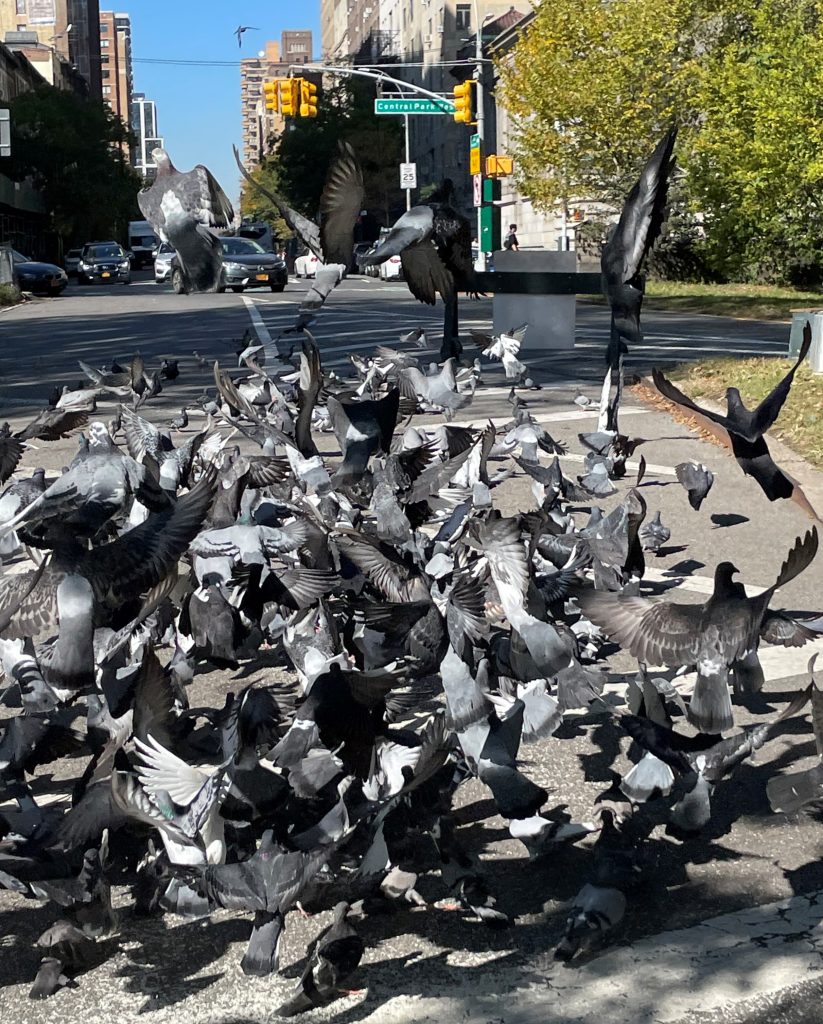 Later James and I walked with Nadine (dog) a few blocks North from the apartment (West 119th Street, Harlem) and looked at Scriver's Row, a well-preserved street of brownstones.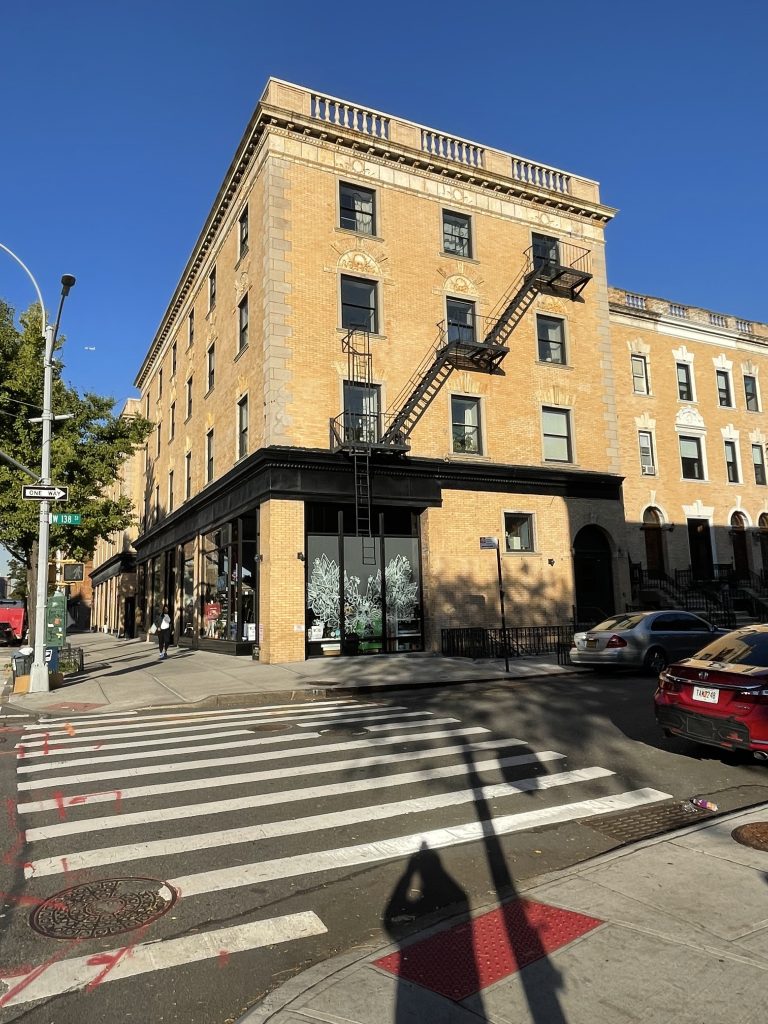 On Sunday we visited the Whitney to view the Edward Hopper exhibition, fortunately both Nicole and James had memberships so got in before the crowds and had a nice breakfast too.
The High Line was surprisingly quiet.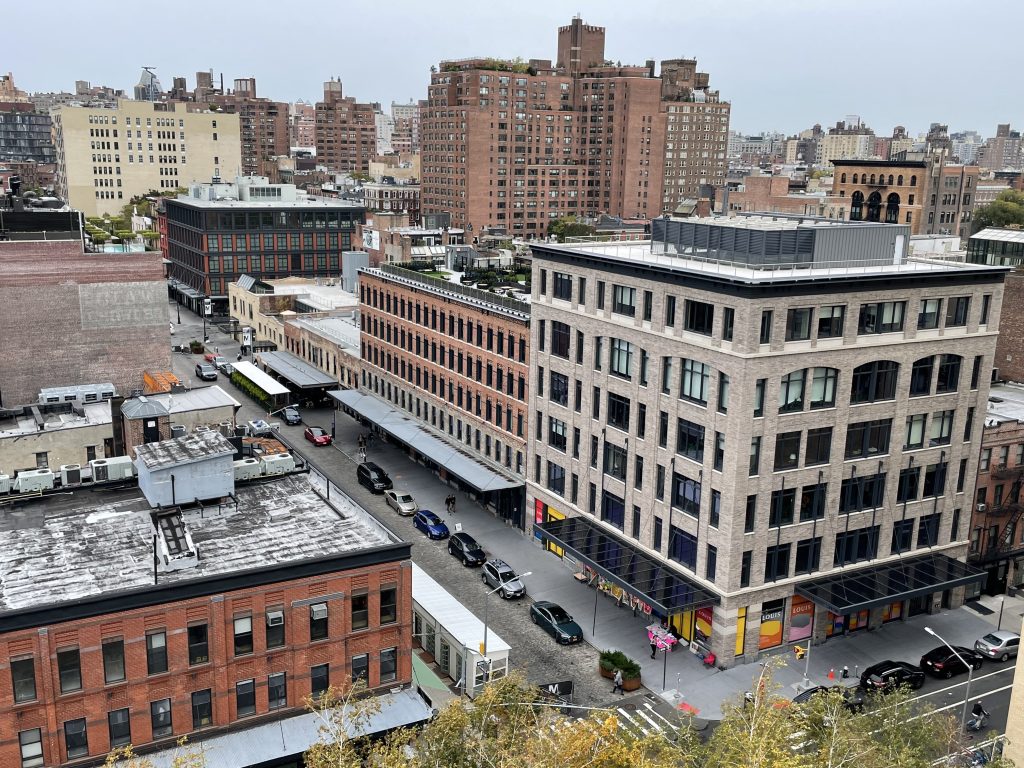 Monday today, workers back to work and Hania and I to downtown later for a walk and shopping, of course.
Halloween approaches and decorations appear. I do love the full-on, energy-intense, over-the-top appraoch Americans have to their holidays. Not for them a few flashing LED's on a house front or even a single inflatable Santa on the front lawn. Halloween is no different.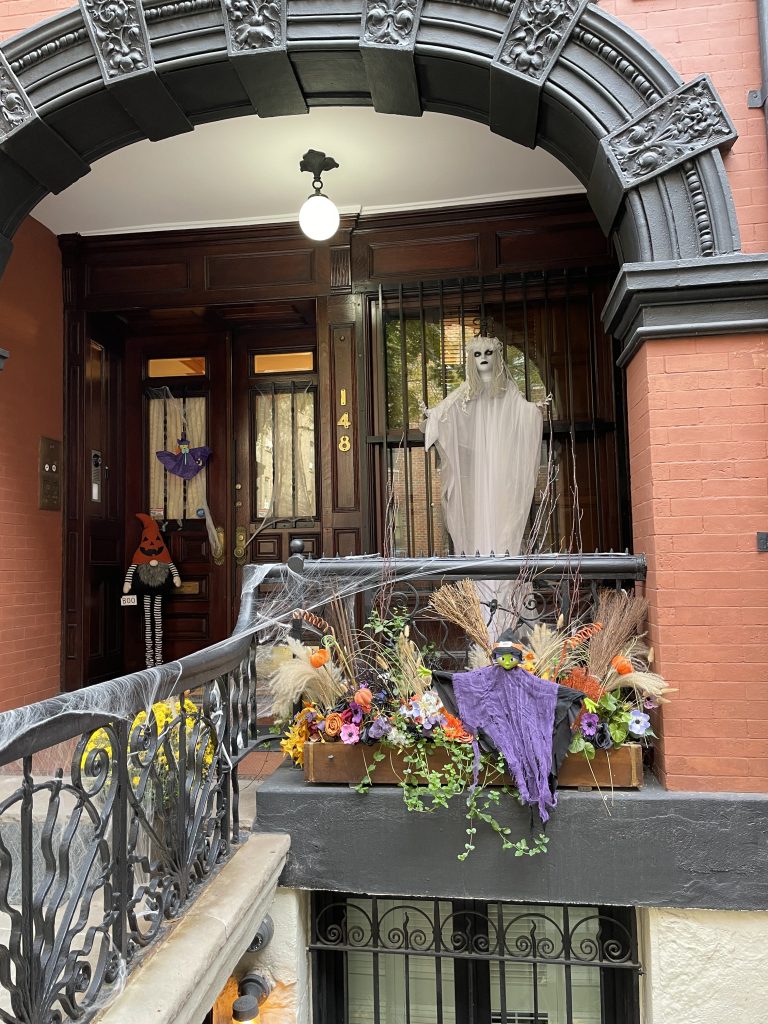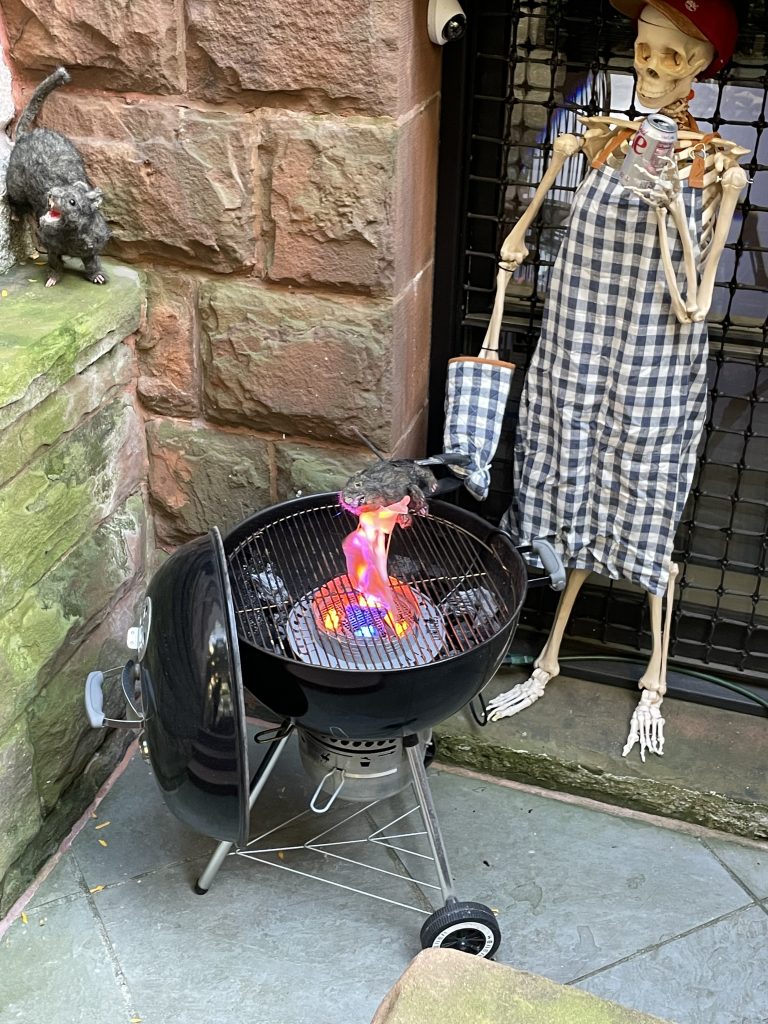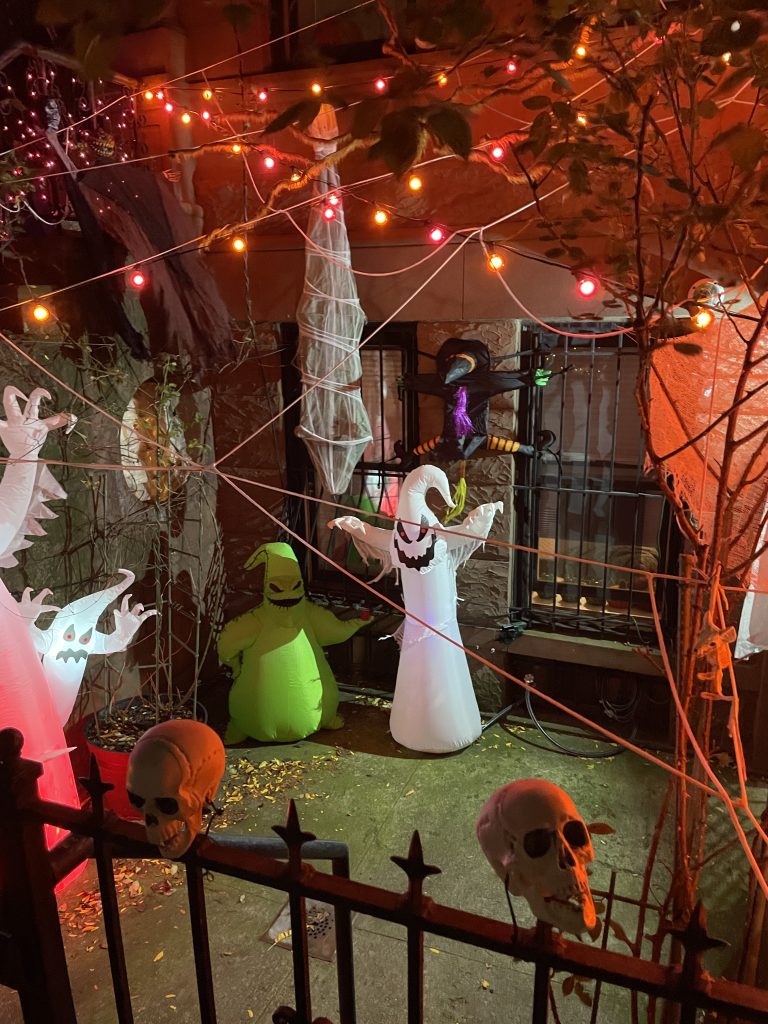 Later in the week we stumbled, half by accident into Broadway around Times Square. Five minutes of that could last a lifetime I reckon.