Early start today at 05:30 to go to Farewell Spit on the eco tour.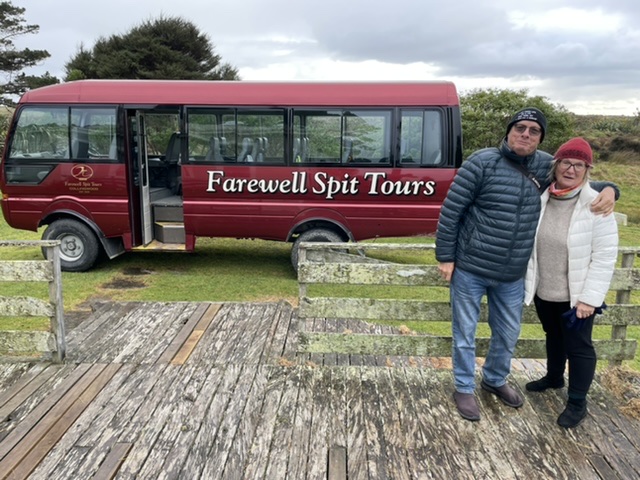 Got there just after sunrise.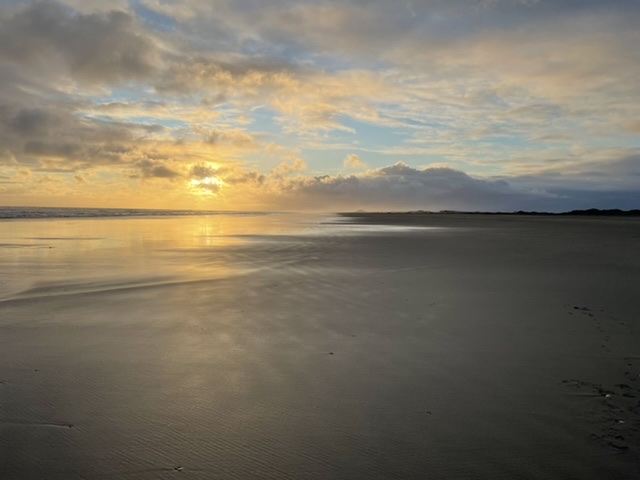 We drove out along the beach stopping frequently to identify bird life. As many as 90 species of bird visit the spit though most of them in summer.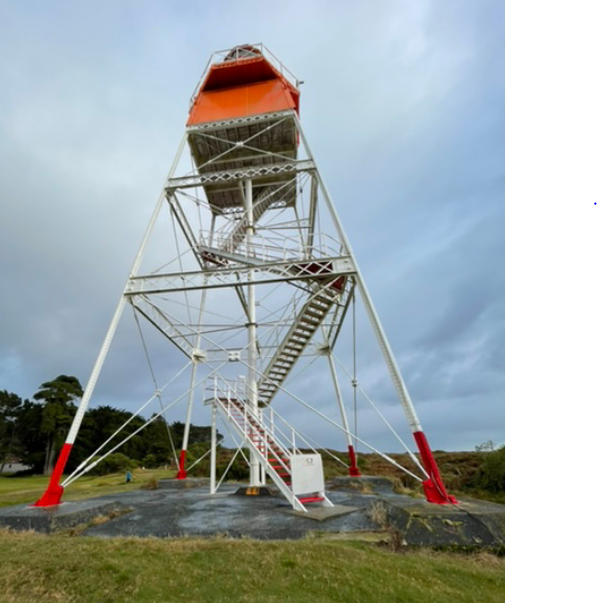 Originally there were 3 keepers here but over the years technology has made them redundant. The light is a set of tiny LEDs and remotely operated from Wellington.
The original trees were planted by keeper Robert Harwood who also brought in soil from Collingwood. It made life tolerable for the families who previously had to dig their homes out of the sand every day. Once the trees were established then came pasture and eventually vegetable gardens, cows, chickens and pigs.
The Spit is famous for mass whale strandings on the Tasman Bay side (usually Pilot whales) which occur every few years.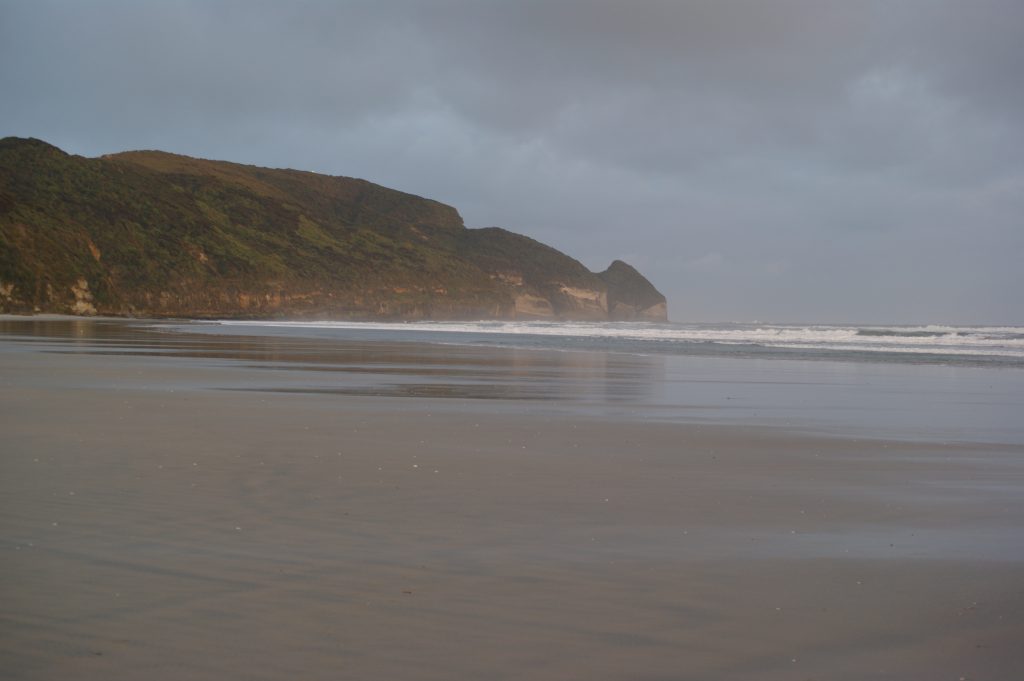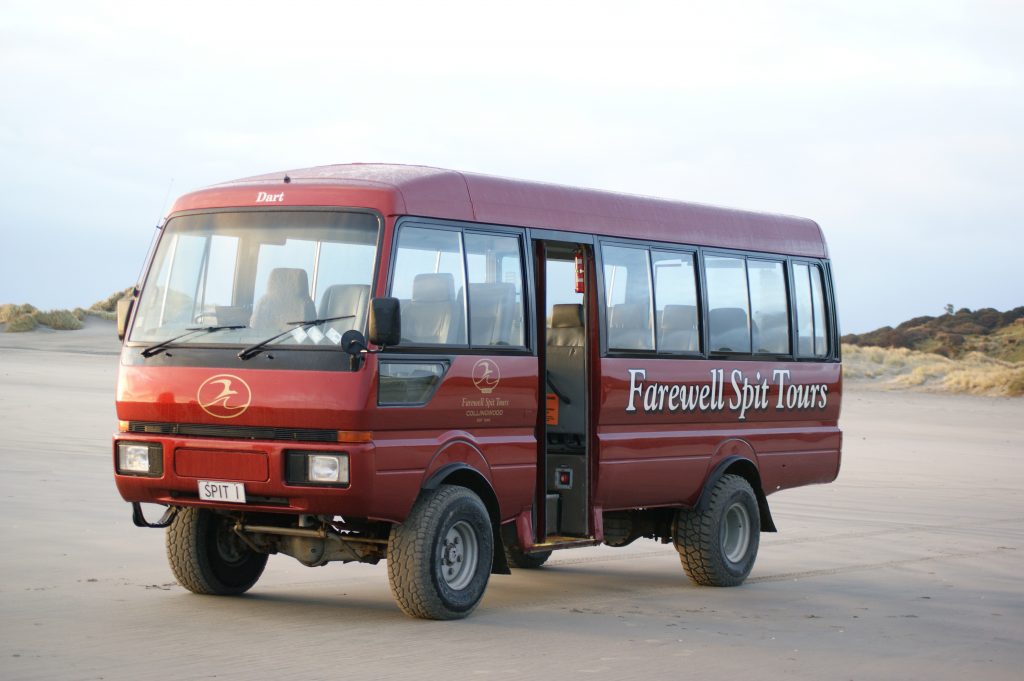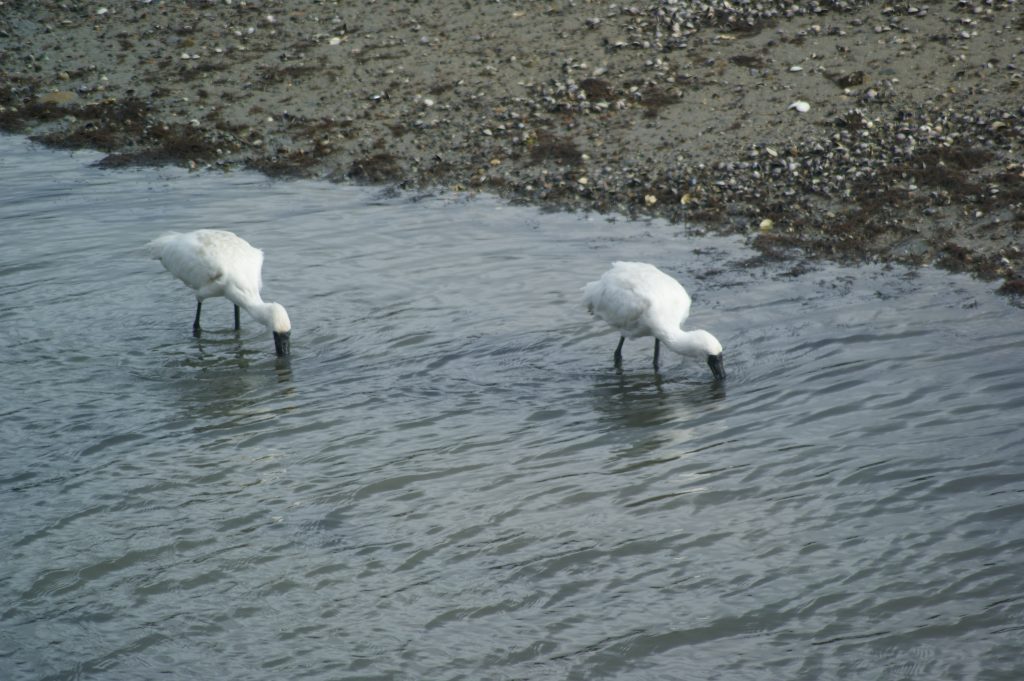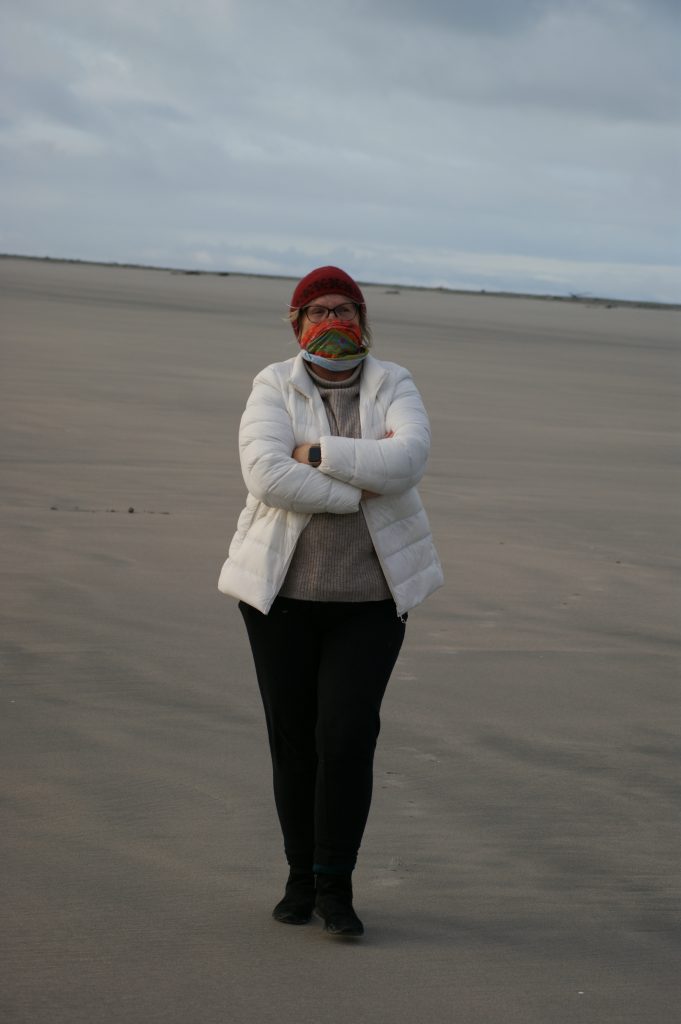 We also visited Cape Farewell.
By the time we got back it was high time for an afternoon nap, a quick dinner and then to bed. High winds and rain to end the day.