Note to self, avoid the temptation to laze around in bed until mid-morning. I just feel worse by adding guilt to the general mix.
So I got up at 8 had breakfast and watered the garden (still looking at a drought situation here).
I tackled an area of overgrown gully where I'm thinking of laying a path and tidied up the hedge cuttings from a couple of weeks ago. I bought a chipper but sadly it doesn't work well unless the wood is really dry.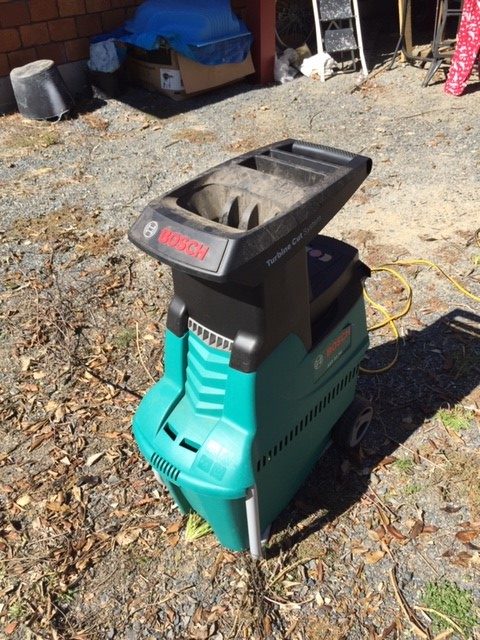 I forgot to take a "before" picture so believe it or not this is after:
There are a few apples left on the apple tree after the possums and other baddies have been at them and they are really big, the photo doesn't do them justice really: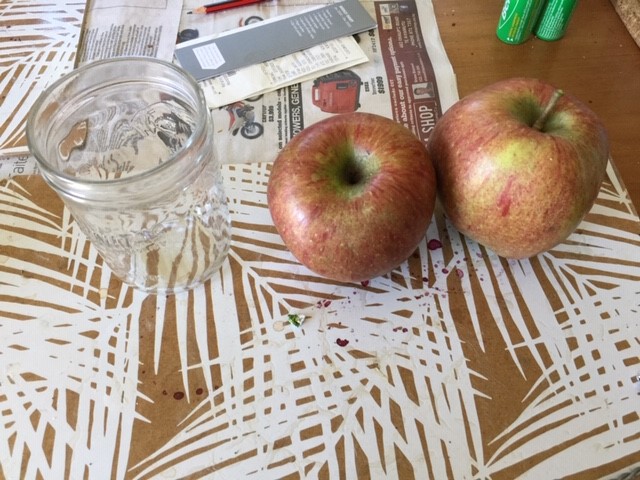 Completed a bit more of the jigsaw puzzle after "breakfast for lunch".