We headed South again towards Queenstown but not before seeing this tree Hania insists is famous – world famous in Wanaka I guess.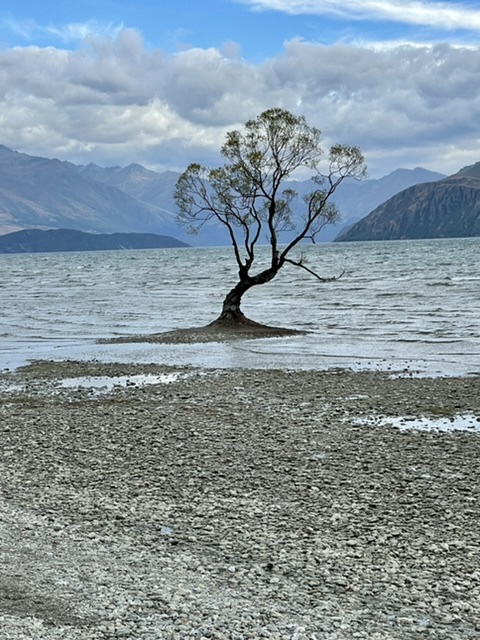 After the tree we took the Crown Range road out past Cardrona and the bra fence.
We survived the hairy descent into valley and headed to Arrowtown. It was crowded by the standards of everywhere else so must be a zoo in full flow. A shame as it is a very pretty town.
After lunch (pie again) we headed into Queenstown and wished we hadn't. Could have been Queen Street.
We thought we would camp out of town and went North as far as Glenorchy without any luck. The freedom sites are closed and the paid sites unappealing.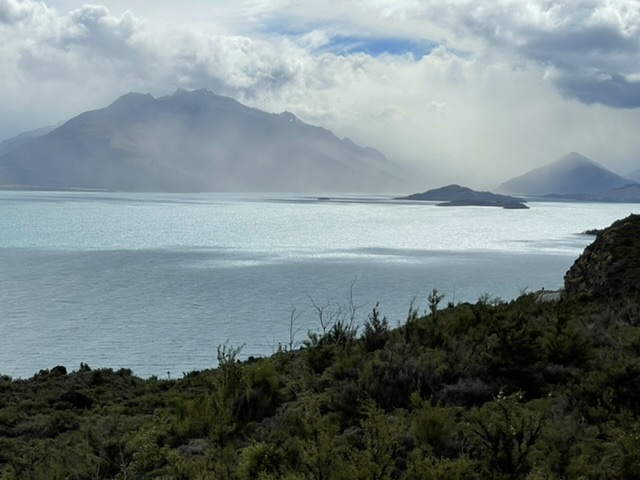 There was a hint of Aoraki but cloudy, this is looking south east.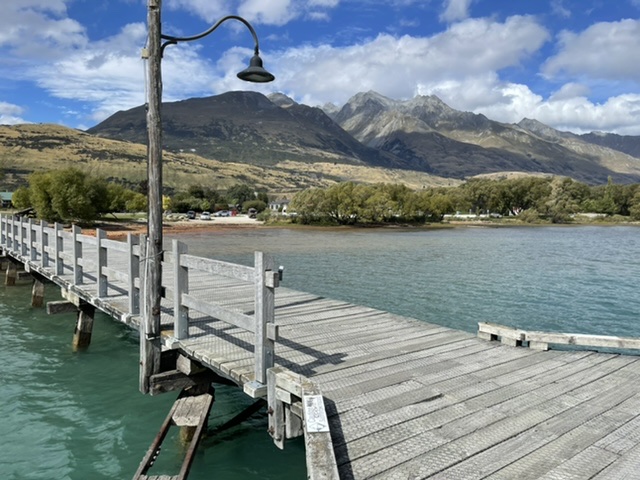 We were a bit miserable as things didn't seem to be panning out so we headed all the way back to Queenstown and then south towards Kingston at the foot of Lake Wakatipu.
We found a nice place on the shore of the lake where we could camp for free. The only worry here is the wind which is really picking up.