Morning at Lake Opua, the geese flying again, magpies, seagulls, herons, ducks, a bittern (?) and others I wasn't sure about.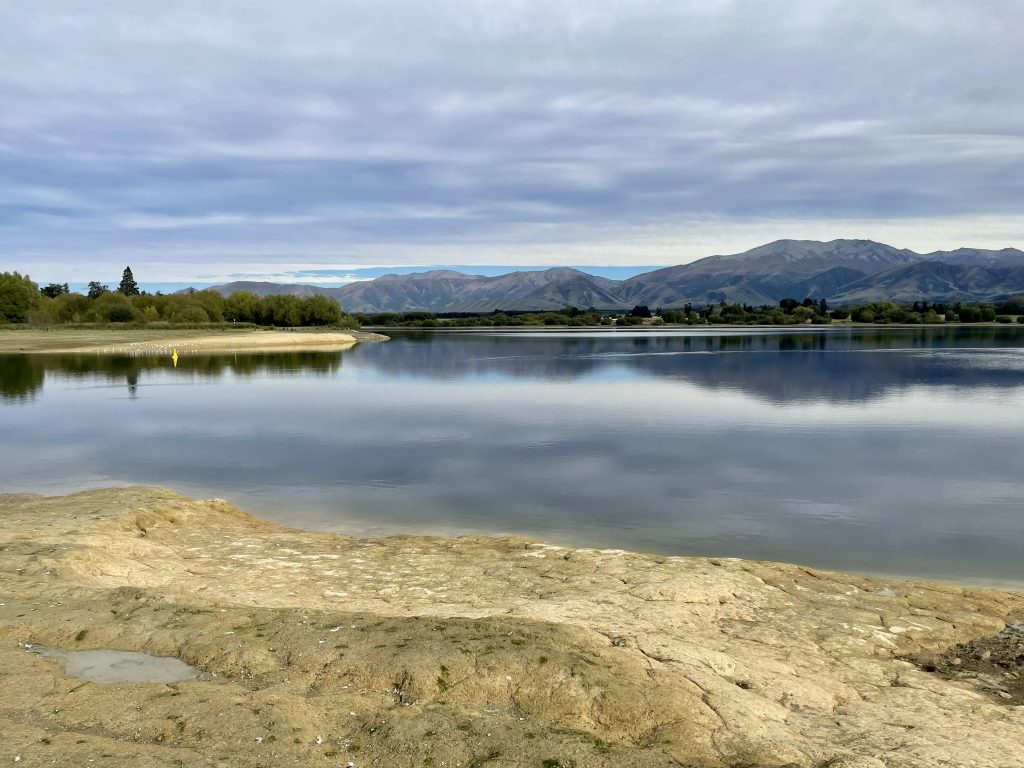 It is a great campsite for free camping. The fish were jumping too.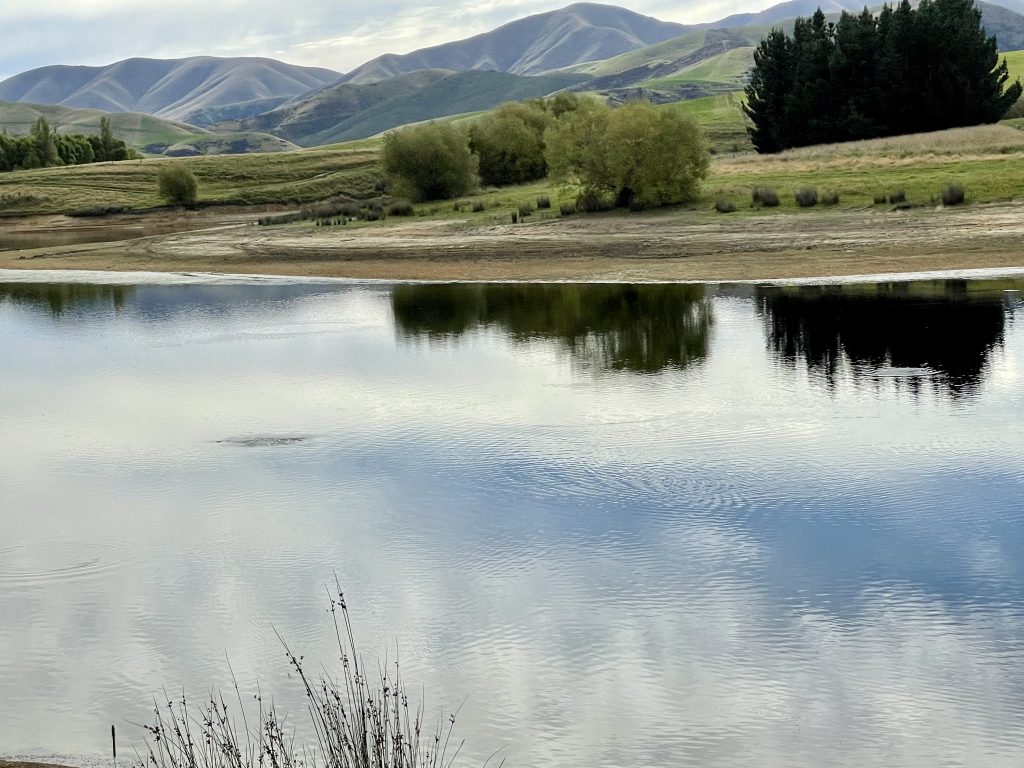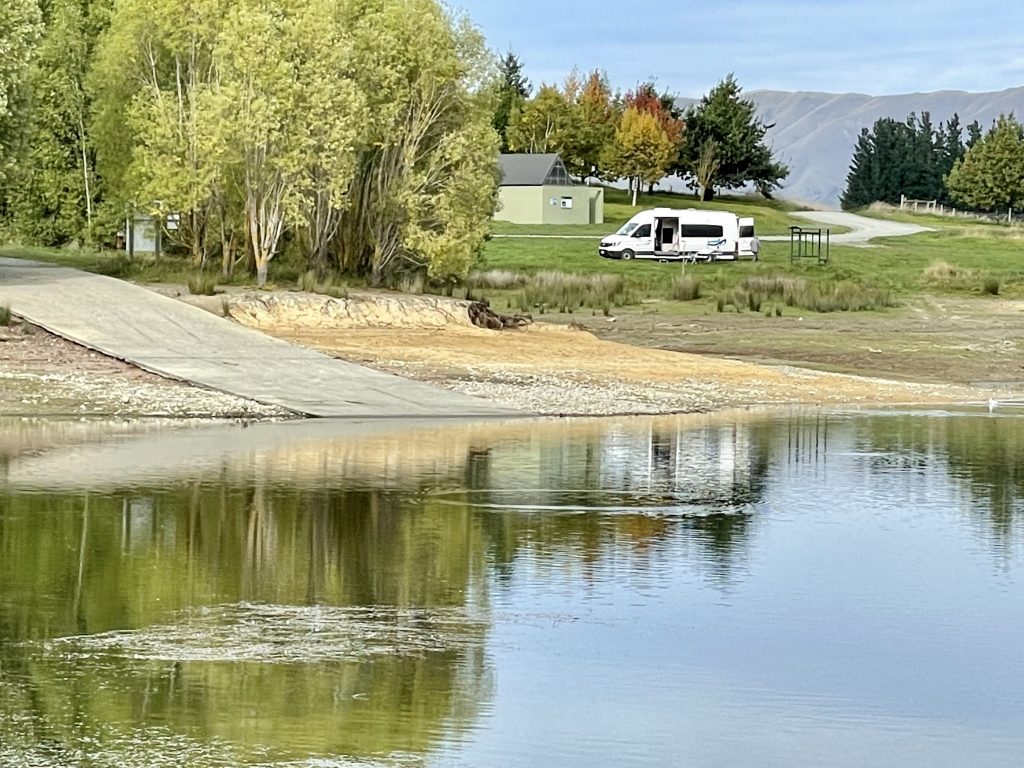 On the way out we stopped at a cafe on the main road (Farm Barn maybe) which had an excellent location with views all around.
At Geraldine again tonight, rain. Overall we have been lucky with the weather.