South Again – Days 21 & 22
Round Bush Camp was still mozzie central so after breakfast we went to Twizel, the Hydro Cafe and Twizel Bookshop, where else?
Having finished 16 Trees of the Somme I'm now reading Bewilderment by Richard Powers.
After that we headed over to Lake Benmore and had more or less given up when Hania found this spot at Falstone Camp, pretty much the end of the line. Also no internet and no phone coverage.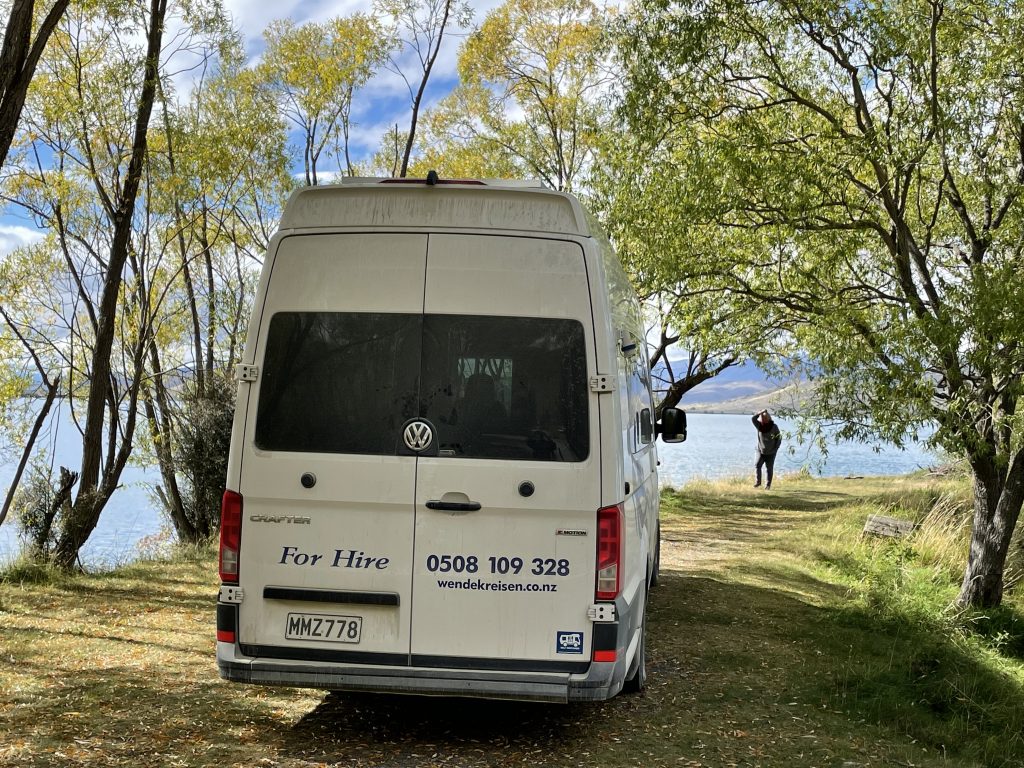 I suspect we probably shouldn't have camped there but no one said anything so we paid our dues and stayed.
We liked this sign on the toilet door.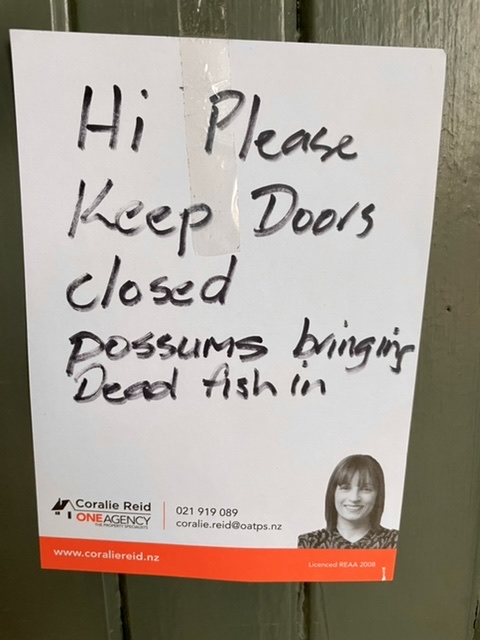 Beautiful Benmore.
So breakfast in Twizel and more books.
After that I needed some exercise so we went to Tekapo so I could walk up to the observatory on Mount St John. Fantastic views of McKenzie Country on all sides.
We finished the day at Lake Opuha near Fairlie, a place with masses of bird life of which the most impressive were the Geese forming up presumably getting ready to migrate.