This is a momentous day because it's the last day at level 4. Also Hania's birthday so a champagne breakfast with the bubble neighbours.
Vicky, Ana and I had a very long walk, nearly 7 km today.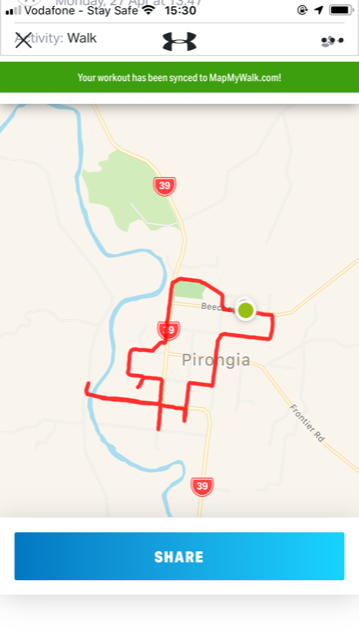 The puzzle proceeds at a glacial pace.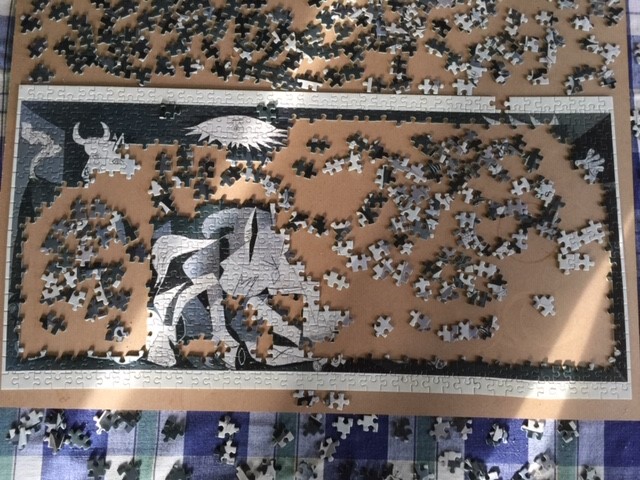 Still, there's plenty of time since we don't expect much to change for us at level 3. Ana will stay at home, Vicky will work from home, Mike will do the shopping and no restaurants or cafes yet.
I did pick up some more work this week so that's me sorted too.
The only thing is we can order or click and collect stuff from retailers who follow the proper rules. So we could have take out meals and will probably order some construction materials for gardening projects.
Waikato Builders can also come and finish the decks and deck covers so that's great too as we will be able to move a lot of patio furniture out of the garage. Some days will still be nice enough for us to sit outside probably. And finally the house won't be full of sand.
As Jacinda said we are not expanding the social networks (well, just a tiny bit) but some parts of the economy can get going again.
I think there are some stir crazy people about so I anticipate a surge in infection clusters in about 2 weeks time, let's see. Certainly there are people mixing their bubbles, particularly sharing children. Also with some kids back to school there is another possible route.
Here in Pirongia, as far as we know there are no cases. However, I do not know how much testing has been done locally.