On our way at 06:30 AM. Roads are icy (its -4C outside) so slow going over the passes.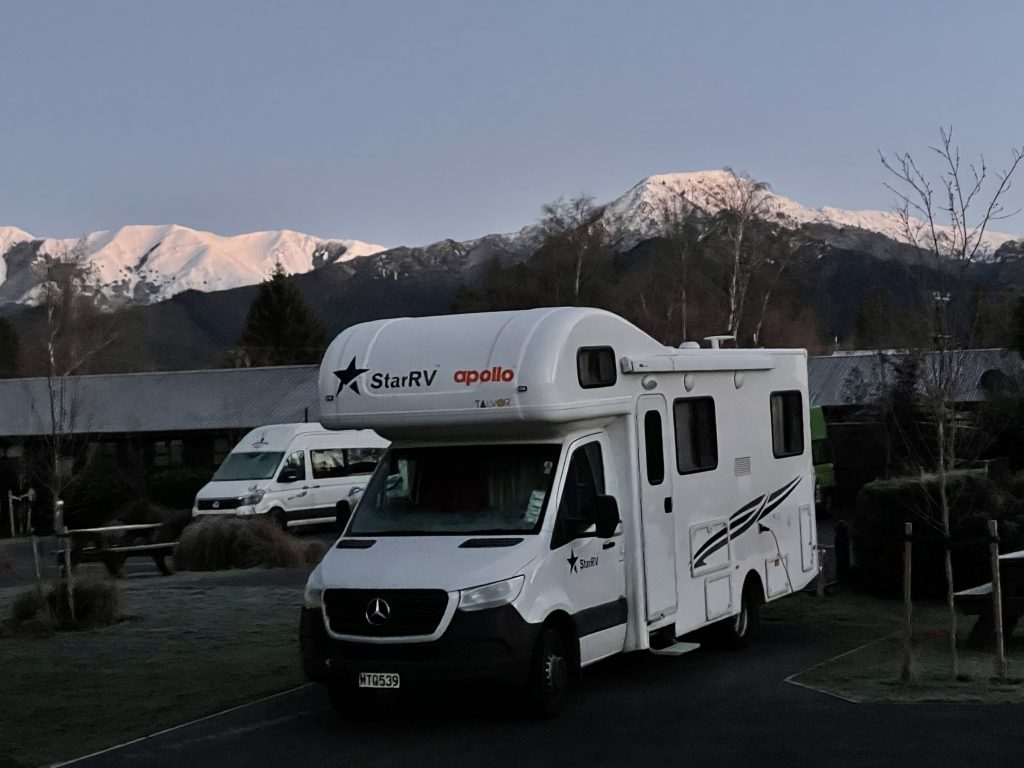 Ferry called to ask why we need to travel during lockdown (as 72 hour grace period has expired). We explain and are asked to get documentation.
Made it to Kaikoura and re-fuelled. On the trip we talk to Vicky and she gets Mike and herself to send emails explaining that we are needed at home for child care as both parents are working essential services full time (which is true I hasten to add).
Mike's in particular is an outstanding literary work.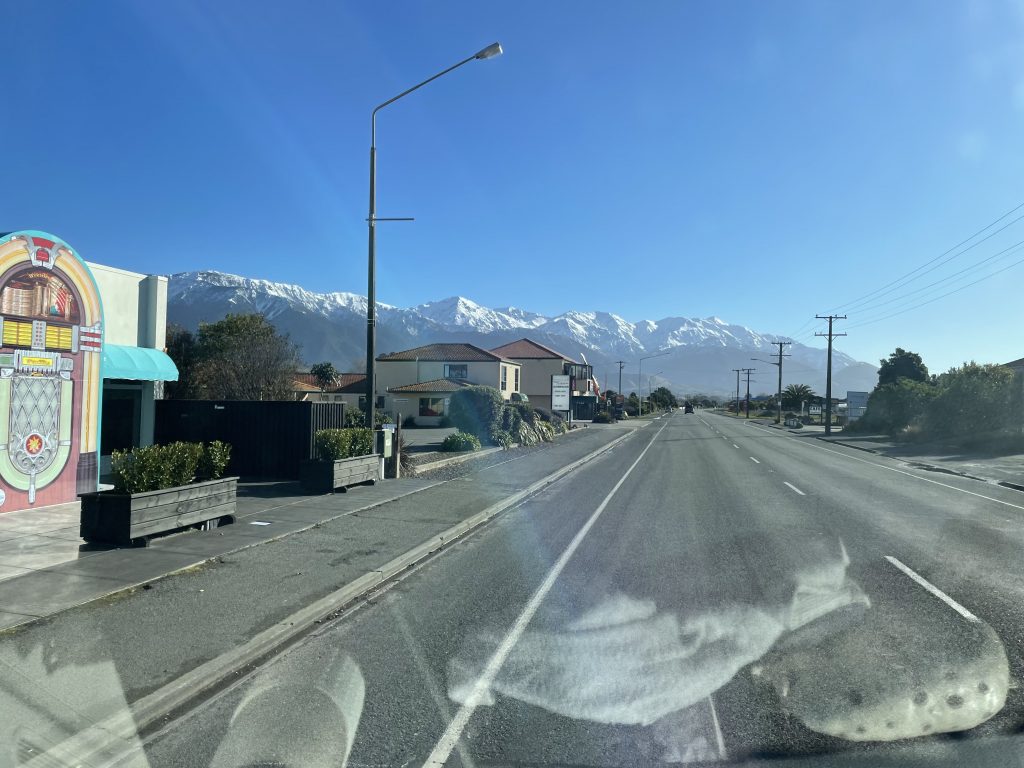 At Picton the ferry manager asks "What's your story?" and then realises he had already spoken to us. We present the documentation, drivers' licenses (and vaccination certificates) which are duly snapped with an iPad.
With that we are on the ferry. There are just a handful of people in our lounge area and no hot chips (but Hania made sandwiches so that's OK).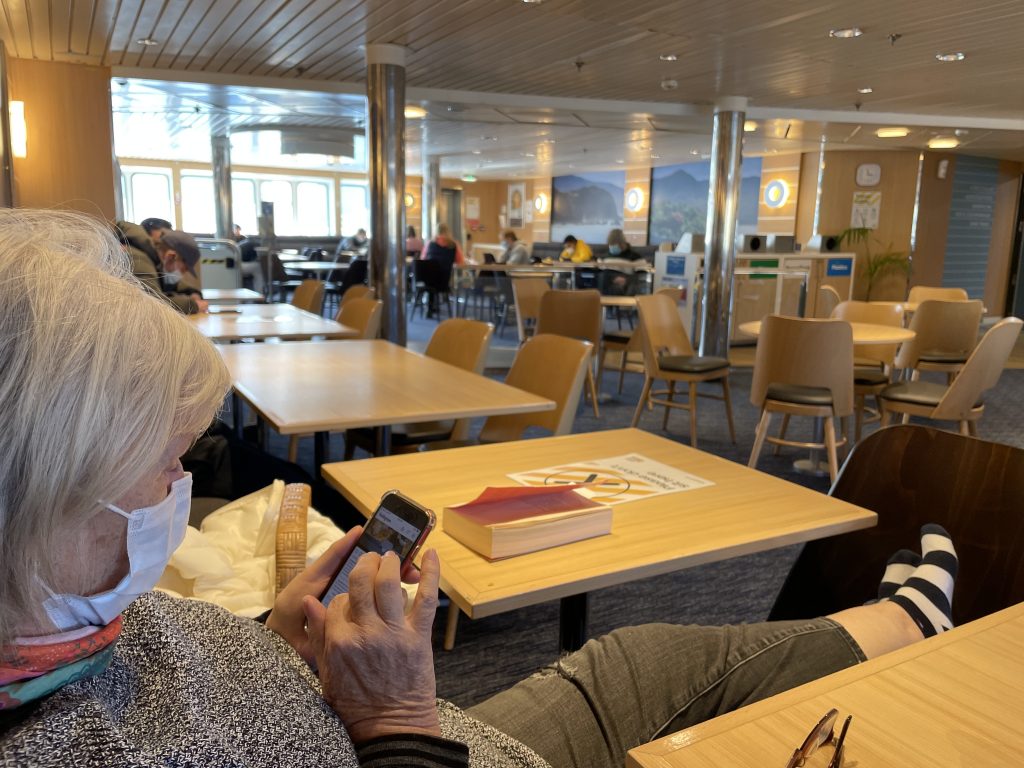 Off the ferry and through Wellington. I refuse to stop the van before Otaki (!) where we fuel up again.
Now a longish trip to Pirongia with us sharing the driving every hour or so. Stop for a cuppa (never leaving the van) in Hunterville and to use the loos in Okahune.
Finally, 1AM Sunday morning and we're home.
Sunday we spent sorting things out and Monday we returned the van without incident so we have a little credit to use for the next trip.