Broke camp today amid a steady drizzle. Toddled around the supermarket for a few necessities like cookies and a step so Hania could get in and out of the van. These items are not necessarily related.
Then to McKenzie country via Fairlie and Tekapo. Few people around the Church of the Good Shepherd just like the old days on our first visit in 2000.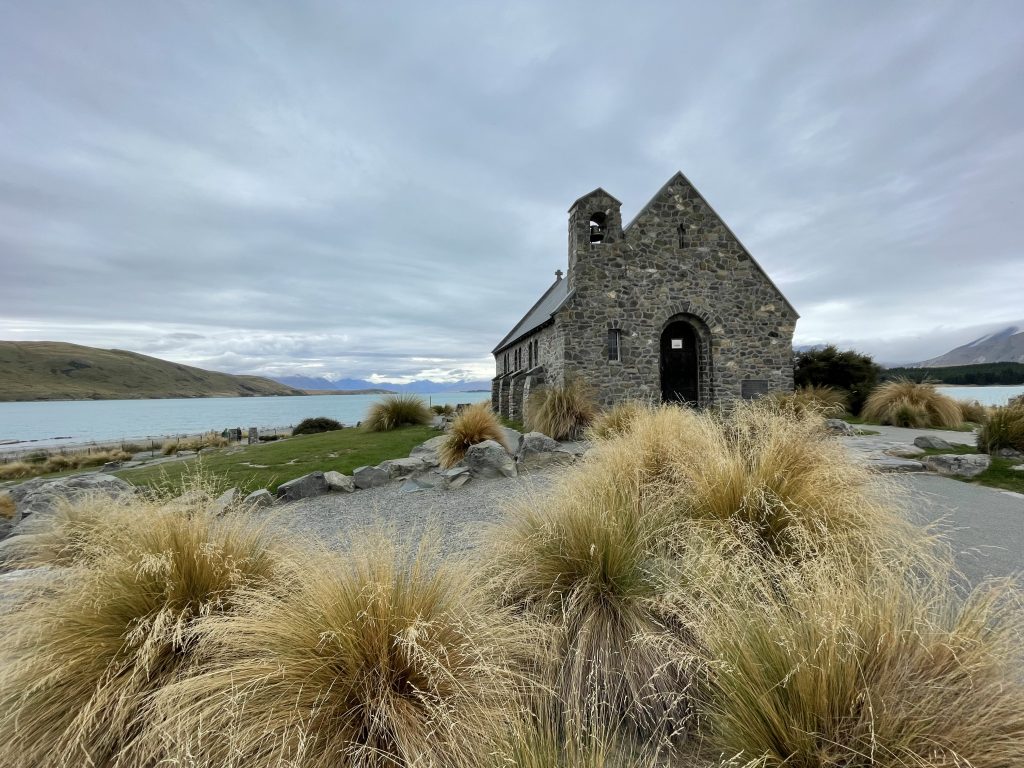 Tekapo is a great deal larger now.
After finding out that freedom camping is not allowed around the lake we headed over to Lake Pukaki. We have a nice spot near the shore but the drizzle continues, hopefully it will clear later as the night sky should be spectacular.
The rain eased a bit so got a short walk in, saw a big juicy hare run up a hillside.