We are certainly catching up on our sleep, an afternoon nap and about 10 hours at night. Must be the fresh air.
Walked a brisk 5K this morning and 2K of that was uphill. Returned to find Hania being good and exercising – physio please note.
For lunch we took a trip to Twizel and also did some essential campervan chores which we need not elaborate.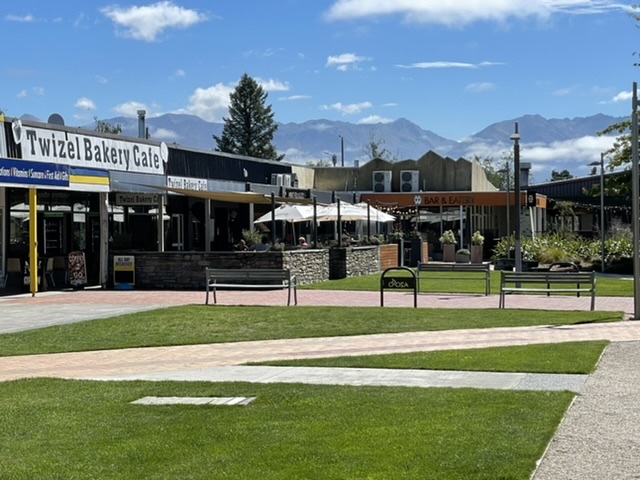 The sun was out and the sky clear blue so we drove up the lake and found an empty site with a great view of Aoraki/Mt Cook.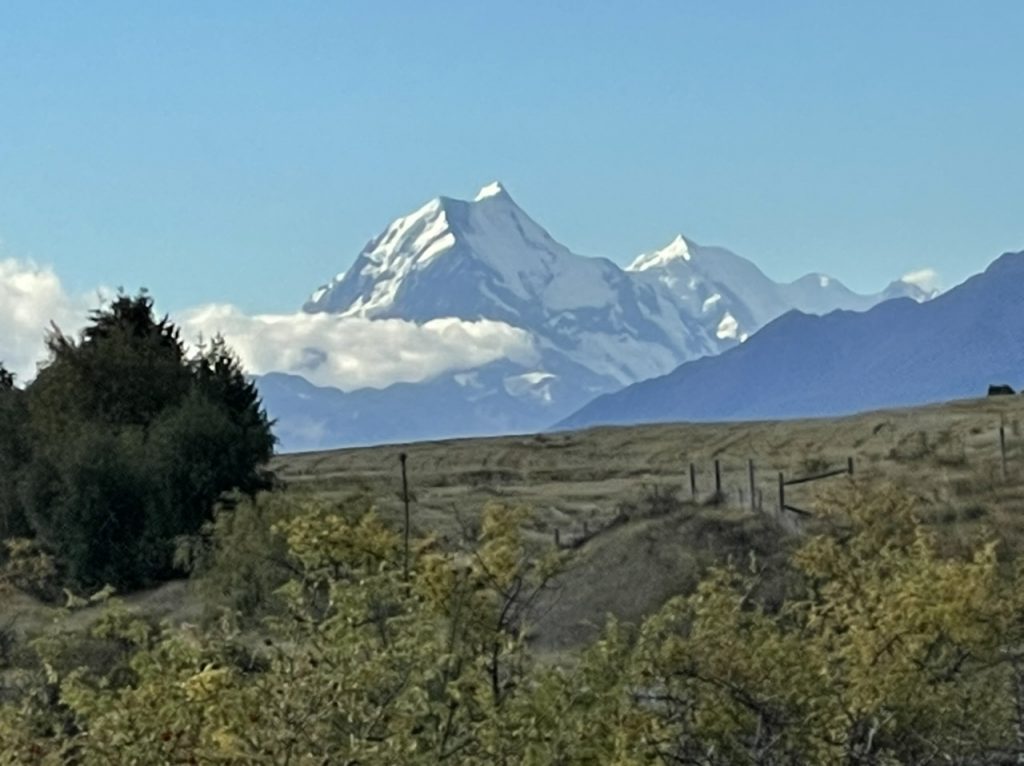 The lake was impossibly blue, that blue you only see in the high country.
Hania tried to make a table but in the end two chairs and a campervan table did the trick.
Now we are waiting for nighttime and hoping for some clear skies.