I woke up in the van this morning and opened the curtain to see: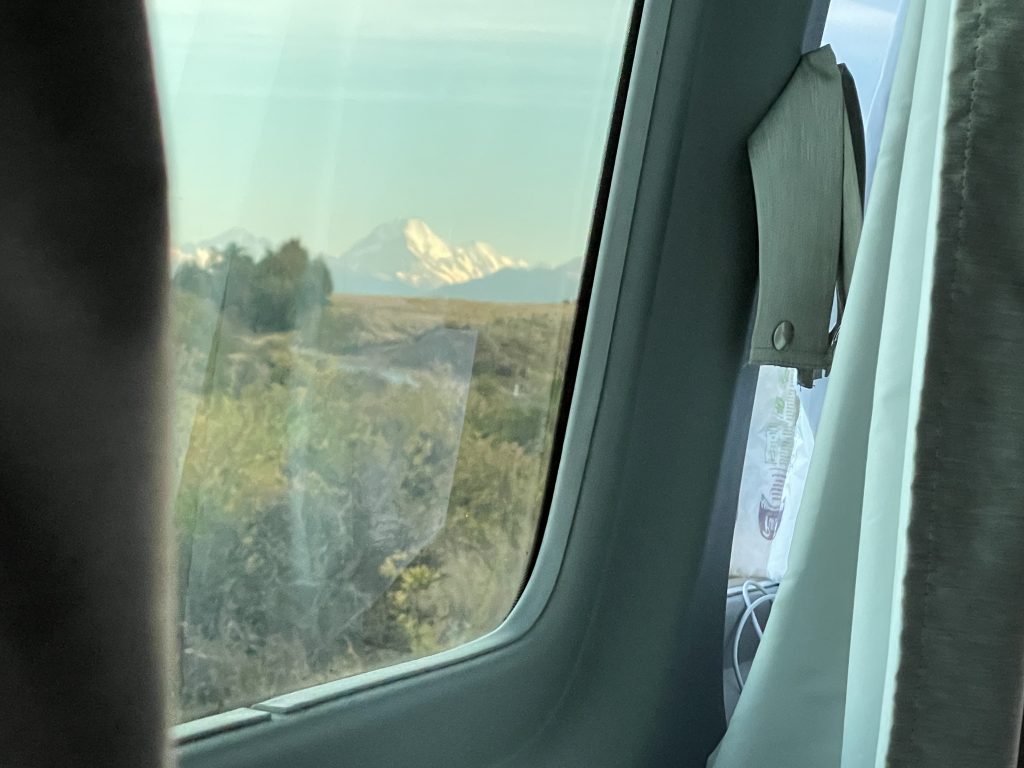 Clear skies and a great day in view. With some reluctance we packed up and headed towards Cromwell via Twizel once again.
Just before Omarama we turned off to view the Clay Cliffs. Not sure why they have that name as the cliffs are gravels and conglomerates. The cliffs demonstrate a type of 'badland' where overlying harder strata can shield the softer rock underneath causing it to develop tall, steepsided pinnacles..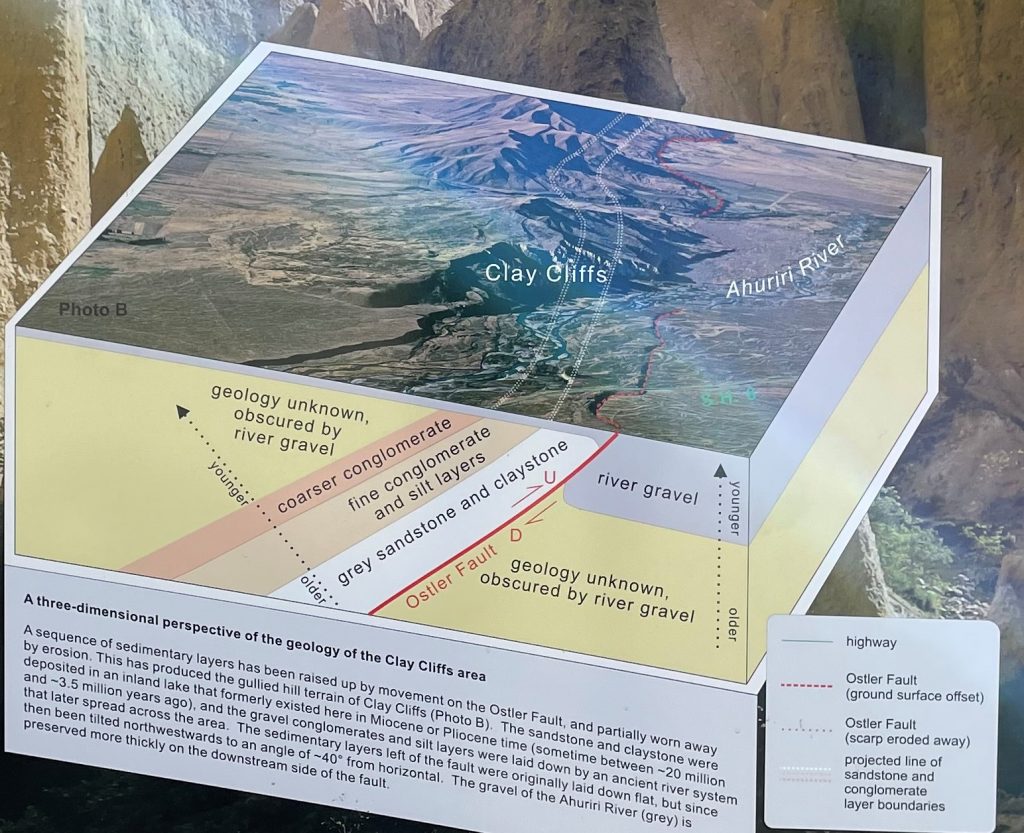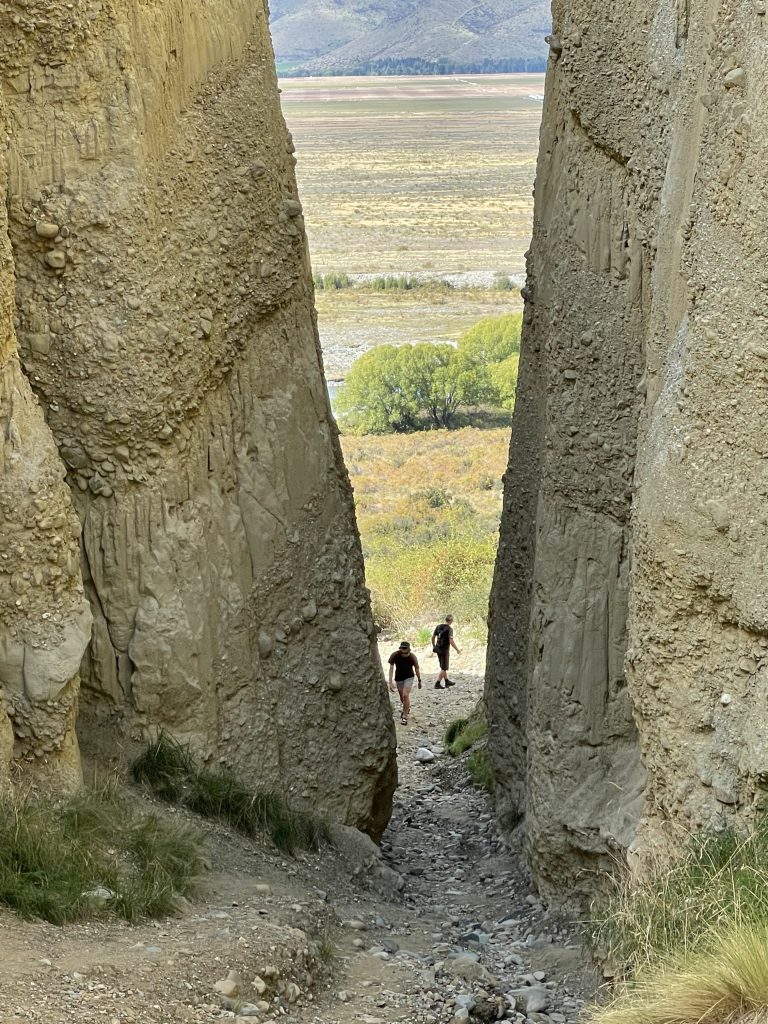 From the site we also had great views of the Ahuriri Valley.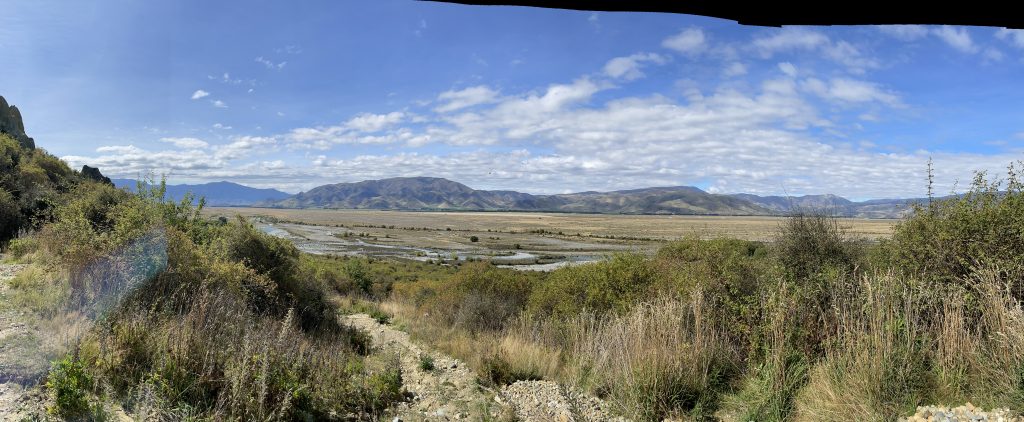 And so to Cromwell. We were looking for a cafe we had stopped in on our first trip in 2000. However, the town has grown so much we either couldn't find it or it doesn't exist (or we were in another town altogether). It was anyway a completely different type of place now – very much the Disneyland approach to preserving history. I would hate to be there when full scale tourism resumes.
So on we went (backtracking somewhat) to Wanaka and power sites again so that we can charge all our devices. We will stay here two nights so we can explore the town a bit.